RTP 118 Rotary Tablet Press
or from as little as
US$51.42
per week
39,600 Tablets per Hour

Euro B, D and BB Specification Tooling

60 kN Max Pressure
The RTP 118 is a powerful rotary tablet press that allows users to produce high volumes of quality tablets at an extremely high rate. With the RTP 118 clean design, high output and advanced safety features, there are not many presses that can compete at this price. With an easy to use design, you will be up and running in no time with this RTP 118 Rotary Tablet Press from LFA Machines.
Connect with Our Team
If you have a question or would like more details on the RTP 118 Rotary Tablet Press, please complete the form below and someone from our team will be in touch with you soon.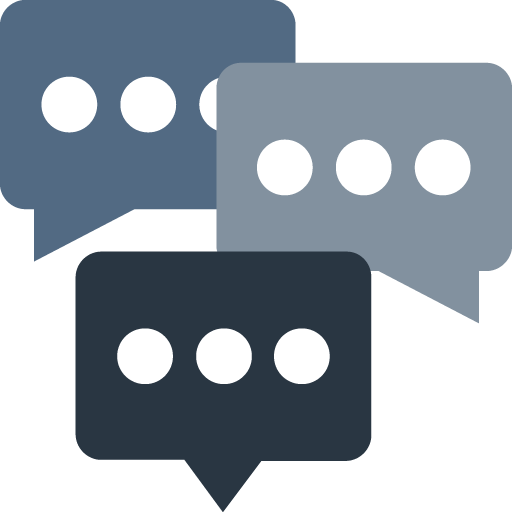 The RTP 118 Rotary Tablet press from LFA Machines was designed with thought and quality in mind for our customers. This tablet press boasts a maximum tablet output of 39,600 tablets per hour on our Euro BB tooling turret. We also offer a Euro B and Euro D turret. (Please refer to the specification chart to see each turret output.) This large output will allow you to maintain shorter run times to meet your targeted numbers. The RTP 118 is made from stainless steel to meet GMP requirements as well as a rust free and clean experience. This rotary press is armed with a line of door and safety sensors, as well as a perspex cover to keep the operator safe at all times. The RTP 118 Rotary Tablet press is ideal for users who need fast and professional production of tablets from granular or powdered materials. This machine is particularly popular with customers in the pharmaceutical, chemical and food industries.
Our standard RTP 118 will come with 9 stations that fit Euro B punches, but we also can offer a Euro D and Euro BB turret. This machine can produce circular tablets with a maximum diameter of 16 mm, or 19 mm for all non-circular tablets such as ovals, or custom irregular shapes. Machines such as the RTP 41, RTP 10i and even the HSTP Rotary Tablet Press are able to accept this tooling.
Main Benefits of the RTP 118
Turret is made from stronger and more resistant SUS 316 stainless steel
Very fast - 39, 600 tablet per hour
Safety sensors on all doors and Perspex casing
Toolbox including all you will need to maintain the machine
Sealed doors and electrical cabinets to prevent incursion of powders and outside contaminants
Large fill tray and hopper to increase accurate fill volumes
Automatic cut-off protection during a jam or overpressure
Powerful 3.7 kW motor with easy-to-use speed controller
Features
The RTP 118 Rotary Tablet Press's nine Euro BB tooling stations and a maximum 3,600 turret rotation will achieve an impressive output of 39,600 tablets per hour. For the Euro B and Euro D outputs, please refer to the spec sheet. This machine has been carefully designed to focus on a high output of tablets as well as ease of use. The machine was designed specifically to be used with a single tool in day-to-day use, thus a single tool to fit each part of the machine to preclude the need for frequent tooling changes, and to ease maintenance and upkeep. The days of needing multiple tools just to make a minor adjustment are gone.
The simplicity of use of the RTP 118 is evident when taking your first look. On the front of the machine there is a knob for adjusting the fill depth and the pressure; on/off buttons; emergency stop switch; and a speed adjustment dial. Unlike other rotary presses or desktop presses with excess knobs, buttons, and nut and bolt tightening, this design allows the machine operator to simply adjust their settings and spend more time focusing on monitoring production. The time saved will allow for the operator to achieve higher quality tablets in the manufacturing process.
Right next to simplicity and high output, the engineering team at LFA Machines holds safety in the highest regard. The RTP 118 is fitted with sensors on each of the lower doors to ensure that the machine will not run when one of the doors is open. The Perspex casing around the turret of the press is also fitted with sensors to help prevent accidents and injury. An alarm on the Perspex casing will also notify the operator if it is not correctly in position, protecting the machine from damage.
With safety still in mind, the RTP 118 is fitted with pressure overload sensors as well as a jamming sensor. These two simple sensors will shut the machine off at an instant to protect the user and itself. This machine will be able to tell if the pressure is set too high, which could yield catastrophic results to your punches and even turret. If a machine were to jam, the sensor would shut it down immediately, saving both your motor and your wallet from burning out.
The ease of use, high hourly output and safety of the RTP 118 will give you more free time and ease of mind when producing tablets. All parts on this press are easy to access, remove and replace when needed. The dies and punches can be changed quickly, with a single tool. This will greatly increase the speed in tooling changes as well as cleaning the machine and storing the punches after a day of production.
RTP 118 in Use
Easy, fast and powerful, this rotary tablet press is the perfect machine for manufacturing large quanities of tablets in the shortest period of time. LFA Machines offers a large range of dies which can be easily removed and inserted into this machine.
Keeping production running is effort-free with this rotary tablet press. With a single hopper to fill all 7, 9 or 11 die bores and electronic speed adjustment, you can ensure that your product is flowing through the machine at the optimal rate to suit your desired needs. You can slow the press down for formulas with weaker binding properties, giving longer dwell times to ensure a solid durable tablet is produced; or speed the press up once you have your formula perfected or for formulas requiring less pressure.
The RTP 118 will produce tablets of a very high standard, quality and consistent weight. With 60 kN of maximum pressure, this press will consistently produce hard, strong tablets. With the different punch options on offer from LFA Machines, this press can create scored or unscored tablets, circular tablets or non-circular tablets such as ovals, capsules or even custom shapes. The RTP 118 ejection system is always in line with the turret die table, ensuring the safety of the tablets as they come into contact with the take-off blade pushing the tablet off the turret and down the ejection chute. Such is the speed of production at maximum power that the hardest part of running this machine is keeping pace with its productivity.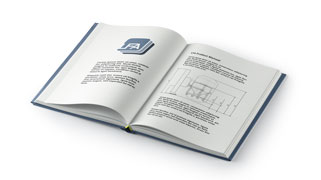 Get Information on
RTP 118 Rotary Tablet Press
Enter your details to get the User manual, Spec Sheet and Video links for RTP 118 Rotary Tablet Press
Technical Specifications
The RTP 118 is designed to take up the smallest amount of space without impeding production or the quality of the machine. The machine has a height of 120 mm, a width of 670 mm and a depth of 675 mm. The weight of the machine is 330 kg with a floor static load of 0.8 kN/m². The RTP 118 has a max pressure of 60 kN and turret speed of 3,600 rpm. The motor is a powerful 3.75 kW. The machine will run at 240V for our European customers and 220V for our North and South American customers.
With a maximum fill depth of 17 mm, the RTP 118 will yield a max tablet thickness of 8 mm. This machine can produce a max 16 mm tablet that is 360 degrees circular,or 19,mm for all non-circular tablets such as ovals, capsules or custom shapes with our Euro B tooling. Please refer to the specs page for Euro D and Euro BB maximum sizes.
Our View
The RTP 118 harnesses its impressive power to produce large quantities of consistent, high quality tablets. As well as offering outstanding levels of user safety and construction, thanks to its convenient operation console, the RTP 118 is exceptionally simple to master and needs little training. All in all, when you add in the easy availability of dies and parts and the fact that it is so undemanding in terms of maintenance, we don't believe there is anything else out there that can touch it. If producing tablets in high volume, quickly and efficiently is your goal, then this is the tablet press for you.
Technical Specifications
RTP 118
Euro B
Euro D
Euro BB
Tooling Specification
Euro
Number of Dies
9
7
11
Max Pressure (kN)
60
Max Production Capacity Per Hour
32,400
25,200
39,600
Max Tablet Diameter (Circular)
16 mm / 0.629 in
25mm / 0.98in
13mm / 0.51
Max Tablet Diameter (Non-Circular)
19 mm / 0.748 in
25mm / 0.98in
14mm / 0.55in
Max Fill Depth
17 mm / 0.669 in
Max Thickness of Tablet
8 mm / 0.314 in
Max Turret Speed (rpm)
60
Number of Filling Stations
1
Double Layered Tablet
No
Power USA
220 V, 1 phase, 3.75 kW, 60 Hz, 14 amp
Power UK
240 V, 1 phase, 3.75 kW, 50 Hz, 14.6 amp
Floor Loading (Static)
0.8 kN/m² or 16.70 lbs/ft²
Dimensions
Name
Value
Height
1200 mm / 47.24 in
Width
670 mm / 26.38 in
Depth
675 mm / 26.57 in
Weight
330 kg / 727.5 lbs
Does this machine come with free training?
Yes, we offer free training at your local LFA office. For a list of our office addresses, see here. Training is normally completed in less than one day, but please get in touch for more information.
How quickly will the press pay for itself?
We've created a calculator on our website for most of our tablet presses. See the "profit calculator" tab on the product page and enter your profit per tablet to see how many running hours the press will pay for itself and how much profit per hour it will generate.
Can this machine be left without an operator?
No.
LFA does not recommend leaving any of its machines unattended without an operator ever. Even if they only need to step away for a short amount of time, the operator should turn off the machine.

This will avoid damaging it in the event that there is a jam and the operator is not there to switch it off.
Can I come to one of your facilities for training with my own formula?
Yes, you can, but there are a number of requirements that we need to fulfill first.
You will need to contact our team and provide them with a copy of all of your MSDSs for all of the components of your mix.
We need to have a good understanding of your business and the challenges you are facing.
You will also need to book an appointment with the office that you would like to visit.
For more information please get in contact with the team: https://www.lfatabletpresses.com/contact
Can I get support from LFA if I face problems with making tablets?
Yes. Very easily.
We have free lifetime technical support for all machines sold by LFA.
Just contact us with your machine serial number and we would be happy to help you with any problems.

Can I order custom tooling?
Yes. You can order custom tooling here
What particle size will work on this machine?
As with any tablet press, it is good to have a particle size of around 80-60 mesh.
This would be large enough to avoid large losses and small enough to flow well through the machine. If the powder is finer than this then you are going to experience a larger level of loss.
If the particles are larger than this then it might not flow through the machine well and get caught as it is trying to enter into the die bore.
This being said every powder is very different and you will need to do tries to work out what is best for them.
What technical support and training come with this machine?
There are a number of ways we are able to support you:
Every machine comes with a full manual that is emailed to you after purchase.
There is a large range of video tutorials to teach you how to use the press.
The machine comes with lifetime technical support. You can call, Skype or email to get answers to your questions and problems.
We also offer free training at any one of our regional offices.
If after all of this you are still struggling to use your press, we are able to come to you. This is a service we charge for.
More information on this can be found here: https://www.lfatabletpresses.com/services
Can you set this machine up for an custom mg tablet weight?
Yes, the TDP and RTP range all have a weight adjustment for it.
on the TDP it is the bottom of the two cogs on the lower drift pin assembly.
Here is a link to a video showing you how to tune up the TDP 5: https://www.youtube.com/watch?v=4dTscUdRJzQ
Here is a link to a video showing you how to tune up the RTP 9 or the RTP 118: https://www.youtube.com/watch?v=YJFt5AFJ1hw
It is important to know that the exact weight of each tablet will vary from tablet to tablet.
A well-homogenized mix that has a consistent granule size should be able to achieve an accuracy of +/- 3% or less.
What should we do if we don't want to use any excipients, especially binders?
Do I need a license to own this machine?
That depends on the country you are located in.
In the EU and UK no. You do not need anything to buy the press.
In the USA we have to file a piece of paperwork with the federal government when we sell the press.
We, however, do all of this paperwork for you and do not need to do anything.
The only countries that require a license, as far as we know, are Canada and Australia.
If you are located in Canada then we recommend that you contact Health Canada prior to placing your order. Details regarding the import process can be found at the following link: Importing and registering pill presses (designated devices)
The document you need to fill out and file for a purchase originating in Australia is called a B712. This can be found at: https://www.abf.gov.au/form-listing/forms/b712.pdf. If you would like to speak with one of our team about this, then please get in contact.
How easy to use is the RTP 9 compared to the other RTP's? Is this the best RTP for a beginner?
The RTP 9 is a little more simple to use that the RTP 41 and the RTP 33 as it only has one side to tune. The RTP 10i has more information available to help you tune your press but it has a pre-pressure to tune. It is not that the machine is more or less complicated for a beginner. It really is the same. The main problem that beginners tend to have with their machines is with the formulation. If it is the customers first time pressing a tablet or if they are new to rotary presses then they really should come and see us first.
Is there a system that allows customers to check the warranty period of their machines?
In order to determine whether or not your machine is still under warranty, you will need to call or email the office the machine was purchased from, and provide the serial number.
Can LFA supply a die driving rod to change the tooling?
Yes, the RTP 9 comes with a die driving rod in its toolbox. It comes with all the tools you would need to perform basic tasks.
Is it possible to fit a force feeder on the RTP 9?
Yes, we have an option for a force feeder. However, this is not always recommended. It is much better if the formula that you are pressing can be free flowing. If you are not sure if you need a force feeder, then please get in contact with us about sample testing your formula.
Can a RTP9 be customized with a force feeder after it has been fitted with a gravity feeder?
It can, but it requires machine and perspex modification. If you would like this, we can source the required pieces, but we do not provide a service to modify the machine.
Can the turret shield be lifted on all 4 sides?
Yes, the turret has a perspex casing for safety. This casing is easy to open and remove so that you can perform all of the maintenance and cleaning without it being in the way.
Can you fit an electro kill switch if the turret shield is opened?
Yes, we can fit a kill switch to the turret enclosure so that it shuts it off when opened. If this is something that the you require, please let us know prior to placing your order.
Can the turret be easily removed for cleaning and maintenance?
Yes, the turret on the RTP 9 can easily be removed. It has two 32 mm nuts at the top that are concealed underneath the shrouding. After those have been removed, you will be able to lift the section that holds the top roller cam. Once this is off, the turret is free to be lifted off the machine. It is important to note that this is a two-person job as the turret is very heavy.
Can I have the RTP9 built custom to have a pre-pressure feature
No, sorry. The press is simply too small. Pre-pressure is really useful for avoiding capping and making better quality tablets. If this is something that you require then the RTP 10i would be the press for you.
Can the RTP 9 be modified to press a double layer tablet?
No, the press is simply too small. If you need to make double layered tablets, then you will need a press with at least two stations on it. In the LFA range, this includes the RTP 33, RTP 41, and HSTP.
Does the RTP 9 have pre-settings?
No, the RTP 9 is an analogue press. Every time you use the press, you will need to tune it. This is done through the controls on the front. It has a digital speed control, but it this does not have the ability to save settings.
How difficult is it to switch an RTP 9 tooling to a B or D tooling?
Sorry, this is not possible at the moment.
Is it possible to purchase spare parts for RTP 9 as they are not on your website?
Yes,it is possible. If you can not find the part that you are looking for, then please let us know.
Does RTP 9 come already set up for an immediate use? (meaning just open the box and plug it in) If not, do I need an expert to be able to set it up properly?
You do not need be an expert to set the RTP 9 up. However, if this is the first time that you are making a tablet, then we recommend training at the LFA office beforehand. It is a common assumption that our machines are self-running, but this is not that case. The hardest part is formulating the correct mix.
Is it possible to connect one of your de-dusters directly to RTP 9 and make it work?
No, at the de-dusting system is not able to fit the RTP 9. We recommend using a bagless hoover instead. You will have to stop the press periodically to remove excess powders
How can you compare operating TDP and RTP machines? How does the difficulty of use compare?
The RTP 9 is easier to use. It does take longer to change the tooling. Once you have, you can tune it much more easily. It will then make four times the number of tablets per hour. It is, however, more tedious to clean and larger, making it more difficult to move.
Overall, it comes down to how many tablets you need to make and how often. If this number is more than 50,000 per week, then the RTP 9 is definitely the machine for the job.
Is the tooling for all RTP machines the same?
No, there are 3 specifications for Rotary Press Tooling and a number of different sizes that fall under them. These 3 specifications are RTP, Euro, and TSM. Under TSM and Euro tooling specifications, there are 4 common sizes: B, D, BB, and DB.
Our tooling specification guide can be found here: Tablet Press Tooling Specification Guide
Does an RTP 9 have an option of changeable speed?
Yes, the speed on the RTP 9 is adjustable from around 10 rpm to 50 rpm. It is a good rule of thumb to run your press at about 70-80% of maximum capacity, as this will allow you to make much more consistent tablets without facing problems such as capping.
Which parts of an RTP 9 need to be greased and how often?
Worm gear - This is in the green box in the lower section of the press. It has an oil window on the side, and should be inspected every time before you start your press. If the level appears low, it should be topped up.
How much easier is it to use the RTP 9 in comparison to the other RTP's? Is this the best RTP for a beginner?
The RTP 9 is a little more simple to use that the RTP 41 and the RTP 33 as it only has one side to tune. The RTP 10i has more information available to help you tune your press, but it has a pre-pressure to tune.
It is not that the machine is more or less complicated for a beginner. The biggest challenge that beginners tend to have with their machines is mix formulation. If this is your first time pressing a tablet or if you are new to rotary presses, then we recommend training at the LFA office beforehand.
What is the actual hourly output? Does the tablet size or thickness have a big impact on this?
The maximum hourly output is about 16,200 tablets per hour. This is the speed that the machine will spin with no powder in it. The size of the tablet does not have a big effect on this. What does have a big effect is powder's ability to flow. If the powder does not flow well, then you will have to reduce the speed of the press until the die bores have time to fill.
In what scenario would you recommend the RTP 9 over the RTP 33? The RTP 33 seems to have a much higher output for only a bit more in price.
The RTP 9 is much smaller than the RTP 33, which for some might be more preferable. On top of this, the RTP 9 has stainless steel surfaces. This makes it much easier to clean, making it more likely to pass food grade conditions for certifications such as GMP.
How many sets of tooling do I need to purchase to operate the machine?
To operate the machine, you need 9 sets of tooling. However, you won't need to initially purchase any tooling for the RTP 9 since it comes installed with 8mm flat faced bevelled edge with breaker tooling as a standard. If you would like a different set of tooling, we can install this for you. You will just need to purchase it here:RTP Tooling
If you would like custom tooling, you will need to fill out a custom tooling form which can be found here:Custom Tooling Form
Does this machine need to be watched while it operates? Can it be left running unattended for any amount of time?
While it is not like the TDP 5 which has to be very closely watched, LFA does not recommend operating a press unattended at any time. In the event of a jam, the press needs to be stopped immediately.
What safety features are there on the RTP 9?
There is an emergency punch stop as well as perspex casing around the press. If you have further safety requirements, then please get in touch with us to discuss this prior to placing your order.
Does the RTP 9 tell you how many tablets you have produced?
No, the RTP 9 does not have a tablet counter. The RTP 41, RTP 10i, and HSTP do. If you do need to calculate the number of tablets produced then there are two ways to do so. By multiplying the running time (in mins) by the speed on the front panel, then multiplying that number by 9, you will get an approximate tablet count. You can also weigh the total number of tablets and then divide that number by the average tablet weight.
What's the maximum pressure when the press is running at maximum capacity?
60kn. The speed does not affect the pressure.
Does the punch need special tools for the assembly and disassembly? Will I need special tools for removing the punch?
Yes, you will need a set of special tools for a tooling change on the RTP 9. The is a die drive bar and a die ejection tool. All of the tools that you need to do a tooling change and maintain the press, in general, are included in the box when you receive the machine.
Can you put TDP tooling in the RTP 9?
No, TDP Tooling and RTP Tooling are very different. The TDP is a single station press with tooling that stays fixed in one place. The RTP 9 is a rotary press with tooling that moves around the press on something similar to a track. As such they are very different.
What's the slowest speed that the RTP 9 runs in relation to tablets per minute?
This will depend on the pressure that you have set on the machine. It will turn at about 5-10 rpm, making 45-90 tablets per minute.
What type of tooling comes free with the press?
The press comes installed with 8mm round flat face bevelled edge with breaker line tooling. If you would like a different style of tooling, then reach out to our sales team. RTP tooling takes about 6-8 weeks to make.
What is the lifespan of the RTP tooling?
The lifetime of tooling is difficult thing to calculate. This is because it is dependent on a number of different factors.
The first thing to consider is the product that is being pressed. The softer the product, the less of a sandpaper effect it will have on the tooling. If the product is very coarse, however, then the likelihood of wear increases as it moves over the face of the upper and lower punches during compression.
The next thing that affects the life of the tooling is its shape. If the cup of the tooling is very deep, then the powder will have to move a lot further over its surface during compression. As a result, this causes more wear and shortens the life of the tooling.
The surface of the punch will also determine how long the tooling lasts. For coated tooling, the material used to coat the punches will influence the tooling's longevity. For uncoated tooling, the type of steel should be considered in relation to the tooling's lifetime.
Ultimately, it is impossible to give an exact figure without running the tooling in a production environment.
A good rule of thumb is this:
The standard life of shelf tooling from LFA should make 2-5 million tablets.
Standard S7 tooling that has been customized will make around 10m tablets.
A well designed set of customized tooling that has been coated can make up to 65m tablets.
These estimates are applicable for tooling that has been cleaned properly and used correctly in the press.