The price is for a single set of tooling. If you need a full set, i.e. 41 x sets of tooling for an RTP 41, then you will need to change the quantity above the "Add to Cart" button.
Fill out your details and our team will provide you with a full quote as soon as possible.
Connect with Our Team
If you have a question or would like more details on the RTP Tooling, please complete the form below and someone from our team will be in touch with you soon.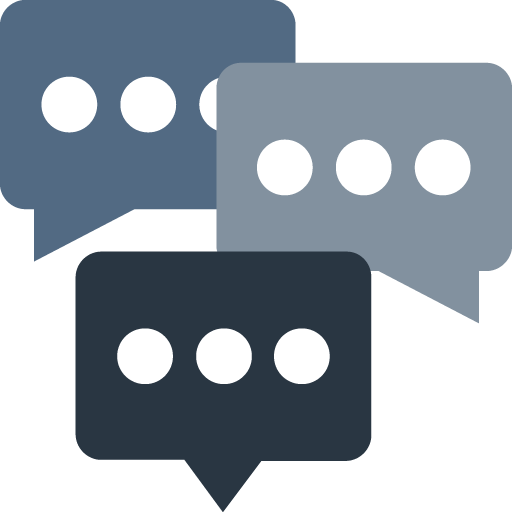 You purchased your RTP tablet press because you want fast production with minimal downtime. LFA's superbly manufactured RTP punch dies help your rotary tablet press achieve the outstanding efficiency you bought it for, without worrying about unplanned stoppages resulting from poor quality dies. Our carefully chosen range of pill press moulds will help you produce fine quality, commercial grade tablets in large volumes.
Main benefits at a glance:
High quality stainless steel manufacture
Precision made for crisp, clean tablets every time
Suitable for special finishes and coatings
Corrosion resistant for durability, safety and hygiene
Dies that resist breaking, chipping and flaking
Consistent quality of output
Reduced powder wastage, low tablet breakage, and reduced downtime
Vast selection of attractive patterns, shapes and sizes suitable for any use
Custom manufacture available for specialist needs
Available in a range of sizes for all RTP pill press models
In creating such impressive quantities of tablets, your rotary tablet press operates at high turret speeds, and produces immense amounts of pressure. One result of this is that rotary tablet press dies need to be durable and sturdy to survive. We therefore take care to select only robust, scientifically designed pins for our range, focussing on endurance and quality of manufacture every bit as much as style and attractive design.
The long production runs common for a rotary tablet press mean that efficiency in powder usage is important, and tablet breakage must be minimised. Sustained quality of production is just as important as speed, and this is an area where our rotary tablet press moulds excel. Produced using specially selected stainless steels, and finished to the most exacting standards, our pill press dies have inherent anti-corrosive properties, and offer a high degree of resistance against chipping, flaking and degrading. They have neat, clean edges, and scientifically designed heads that help guard against tablet lamination and capping.
The upshot is that you benefit from rapid production of properly compressed tablets, with the attractively cut designs and smooth finish that consumers require. You can also use our rotary tablet press moulds with confidence when working with special finishes, such as film or enteric coatings.
We place a premium on offering one of the best selection of RTP punch dies available anywhere. Whatever size, shape or format of tablet you have in mind, the chances are we have a die to make it. In the unlikely event that you don't see what you are looking for here, please enquire. We can make custom dies to your specification.
RTP Punch Dies in Use
Changing the dies on the multiple heads of a rotary tablet press can be a time consuming process, resulting in delays, lost production and lost profit. Which makes it all the more important that you choose solidly manufactured punches made from high quality stainless steel. You will find that our rotary tablet press moulds have commendable durability, while producing the outstanding tablet quality you and your customers expect.
As long as they are kept dry and clean these pill press dies will consistently exceed your expectations, with a capacity to produce enormous numbers of perfect tablets during their working life. A simple visual inspection in the palm of your hand will confirm that these punch dies are beautifully made, with clean surfaces and a palpable solidity that inspires confidence in their ability to last the course.
As far as choosing your punch dies goes, there are just a few things to bear in mind. If you have an official RTP tablet press from LFA, there will be no difficulty – simply select the RTP punch die design you like, and the correct size, and you can be sure the die will be compatible with your tablet press. If you didn't buy your tablet press from us, be aware that other manufacturers may use different types of tooling. You can still benefit from our outstanding range of RTP punch dies; but it is important to check that your chosen die will definitely fit your machine. You can do this easily by measuring your existing dies. The measurements you need are:
Diameter of the centre ring
Depth of the centre ring
Total length of the die
Length of the neck of the die
Diameter of the bottom end of the top and bottom die
Selecting the Right Size
It is very easy to choose the right size punch die for your RTP tablet press. Simply remember that all standard RTP models (i.e. the RTP 9, RTP 33 and RTP41,) use the same size dies. If you have an intelligent rotary press (i.e RTP10i) then this will use RTPi tooling. If you are at all unsure, check your tooling matches the following diagram: https://www.lfatabletpresses.com/media/contentmanager/content/documents/RTP33_Punch_Dies.pdf
Technical Specifications and Availability
We try hard to hold all our RTP press dies in stock at all times. However, due to the incredible selection of shapes and sizes that we offer, and to the unpredictable nature of customer demand, occasionally we may be out of stock of a particular item. Some dies are only available to order. Where this applies, we can have them manufactured specially for you in as little as 8-12 weeks.
Whatever your rotary tablet press tooling requirement, and whatever the urgency, it is always worth your while getting in touch to see how we can help.
Our View
The great virtue of rotary tablet presses is their speed and efficiency, so it makes sense to keep your machine running without the undue delays or wasted production that are often caused by poor quality dies. Since rotary tablet presses are normally used for long commercial runs, it is also important that you have access to a wide range of attractively designed RTP tablet press dies capable of producing the visually appealing tablets consumers demand. LFA's rotary pill press moulds score highly on all these criteria, making our dies the ideal choice whatever your need.