Saves You Money - Firmapress takes binding, flowing and capping issues out of your business, meaning that production is never put on hold.

Convenience - Order simply online instead of keeping on top of multiple excipient suppliers. Firmapress is kept in stock around the world.

Focus On What's Important - Taking the worry out of balancing your formula, you can focus on growing your business rather than perfecting your tablet mix.
Firmapress is an all-in-one tableting mix or excipient, making it simple to create high quality tablets.
Connect with Our Team
If you have a question, require bulk pricing or would like more details about Firmapress, please complete the form below and someone from our team will be in touch with you soon.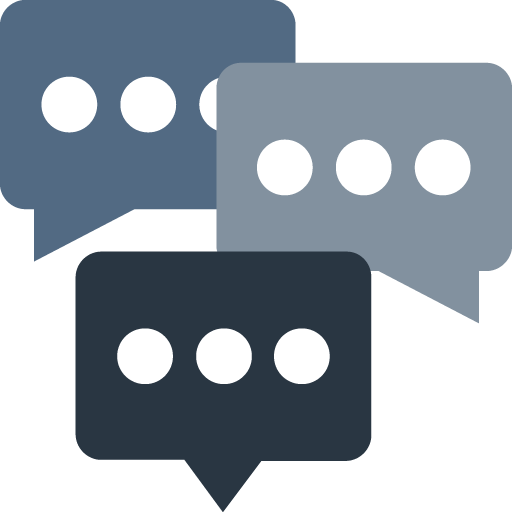 What Is Firmapress?
Firmapress is a combination of high-quality excipients designed to take unnecessary research out of tableting to save you time and money. 
With Firmapress, you won't have to measure and mix binders or flow agents and there are no ratios to calculate. We've put everything we've learned with over 10 years of experience into Firmapress so that you can produce food-grade tablets right away. You won't have to worry about tablet consistency, flowing problems, binding issues or caking with Firmapress.
This could make all the difference when it comes to passing clinical trials or building a repeat customer base from launch because your product has already harnessed 10 years of constant improvement from Firmapress. It could also save you unnecessary stress and precious time if you're making tablets at home and don't know how to create an excipient formula.
What Will Firmapress Do For You?
Save You Money - Since 2009 we have encountered a range of expensive problems in tabletting, and we've worked out how to resolve them. We created Firmapress so that you don't have to. Firmapress works with 99% of active ingredients, and comes at a fraction of the cost of developing your own formula. This removes the risk of different excipients not working with your active ingredient, potentially saving you thousands.
Convenience - Firmapress is a one-stop product, meaning that instead of dealing with 5 or more suppliers, you can simply order this one excipient on our website or request an invoice in seconds. Firmapress is in stock at all times in our UK, US and Taiwan offices and can be dispatched on the same or next working day so that you can keep production going.
Save Time - When it comes to developing products, resources are often limited, and ultimately it's how well they are utilized that largely determines the success of the product or business. We've seen too many promising businesses stopped in their tracks because they spent too much time and money struggling to get their formulas perfect. Firmapress allows you to avoid the risk of this happening to your business and helps you start producing and potentially generate revenue from day one.
Stand Out From Competition - Standing out in any market can be hard. Along with our unique tooling range, we offer Firmapress in 10 vibrant colours to help you stand out from the competition and build a brand your customers will recognize. Firmapress is coloured with a food grade colouring, making it fully safe for human or animal consumption.
Why Do You Need Firmapress For Your Pill Mix?
When LFA was founded 10 years ago, customers were encountering tablettling problems that killed a lot of really promising businesses and products before they even got to market.
These were:
Binding Issues - Pills coming out soft and crumbly;
Flowing Issues - The tabletting mix gets stuck in parts of the machine;
Capping - The upper or lower part of the tablet separates horizontally.
These problems can all be traced back to the user's pill mix. It can take a huge amount of time and money to research and experiment in order to achieve a tabletting powder that works, which is why we saw some of our early customers go out of business before they even made a sale. They just couldn't get the formula right, or by the time they did, they had run out of money.
We started developing a solution to help our customers solve these problems in 2010. After a decade of continuous improvement, we settled on the Firmapress formula available to you today. It works with 99% of all active ingredients, and saves you spending long months and a small fortune researching and experimenting with every excipient before you find the one that best suits your ingredient.
With Firmapress, you simply add your raw ingredients, mix, and you have a food grade tablet from day one. For a new or established business, this removes the pressure of getting the pill mix right whilst the bills pile up, and you can start making sales from the outset.
What Are The Ingredients And What Do They Do?
Microcrystalline Cellulose: Microcrystalline cellulose is an easy flowing powder that adds bulk and weight to your pill mix. It offers strong bonding qualities while retaining high flowability, which ensures it is spread evenly throughout your mixture. As an inert substance, it won't react with other ingredients. It is an all-round, beneficial ingredient that makes every part of the creation process easier.
Magnesium Stearate: Magnesium is the prime lubricant of the formula. It reduces friction at the point of contact between a tablet surface and the die wall during production, reducing damage to your freshly made tablet. It will prevent your formula from sticking to the machine and it is unaffected by process variables (for example, flow, temperature, pressure and level) which occur spontaneously. Magnesium stearate ensures that these surprises don't affect the pill process. Just like microcrystalline cellulose, it has a high flow rate and is inert.
Silicon Dioxide: Silicon dioxide absorbs liquid with ease, turning liquid ingredients into a free-flowing powder that can be implemented into your formula. It acts as a glidant, which will improve flow qualities whilst still promoting quick tabletting. This ingredient will also reduce trace quantities of moisture which can damage your machines over time.
Dicalcium Phosphate: A commonly used filler, this ingredient ensures that your tablets will have uniform content, and increases compressibility capabilities. In other words, your tablets can be shaped and solidified with ease.
Each of these excipients provides unique benefits to your tabletting mix and ensures that binding and flowing issues are problems of the past. Let us take care of the technicalities, allowing you to focus on refining the rest of your formula and growing your business.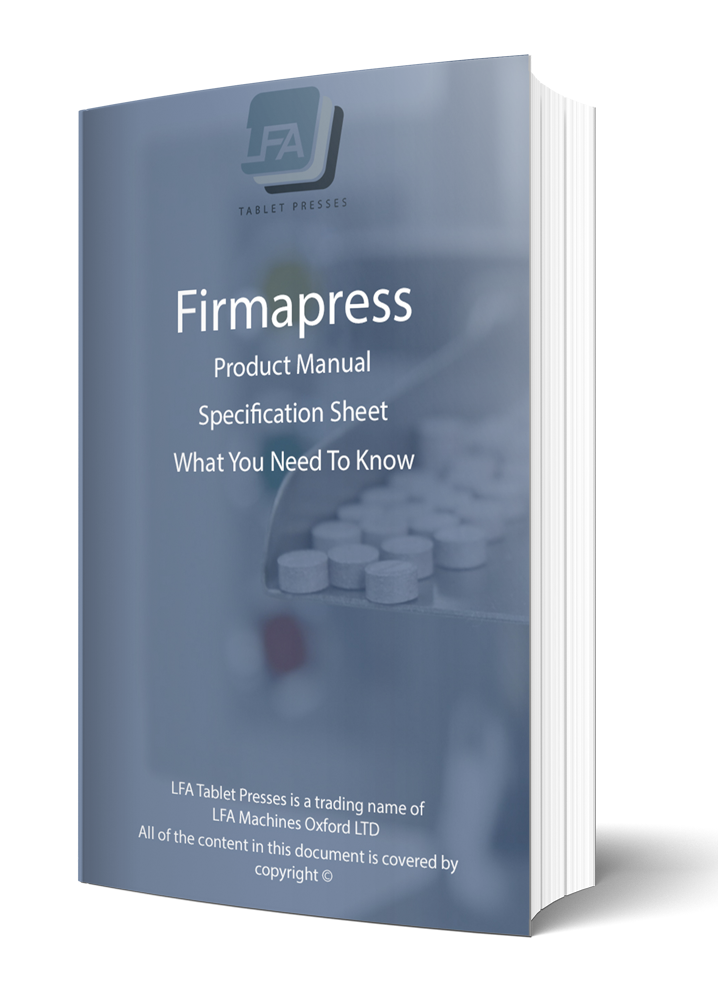 Download The Intolerance Data and Technical Specification Sheet
We'll send you all the information you need to help you understand what Firmapress can do for you and your business.
Shipping
Firmapress is kept in stock in our offices in the UK, US and Taiwan. This means we can get it to almost anywhere in the world in just days so that you can keep production going.
| Name | Value |
| --- | --- |
| Appearance | White/coloured powder |
| Physical state | Solid |
| Storage | Store at room temperature |
| Directly compressible | Yes |
Can I produce tablets without Excipients?
It is unlikely that you will be able to produce tablets without using any Excipients at all. Certain products do bind without Excipients, but then do not flow through the machine. We advise that you use our Firmapress ready mix as this works with 99% of products.
Can I get a better price for excipients than is listed on the website?
Yes, we have bulk pricing for all of our excipients, and these can be found in this section. We offer bulk in 500 kg, 1 ton, 2 ton and 5 ton lots. The prices are set on these quantities as these are the amounts that will fit on pallets.
How should I clean contact parts that have come into contact with my excipients or active ingredients?
here are 6 steps that should be followed as a general rule of thumb when cleaning contact surfaces that have come into contact with powders:
Dry Clean - First you need to remove as much of the dry powder as possible. You can do this using a hover/vacuum. Make sure that the vacuum you are using has a filter good enough to handle fine dust.
Wet Clean - Next you need to perform a wet clean. This can be done with warm water and soap or if available an ultrasonic cleaner.
Rinse - Next you need to rinse off any soap with potable water (drinking water). You do not have to do this if you used an ultrasonic cleaner in the last step. It is important to ensure that all parts are thoroughly dried immediately after washing to avoid any rusting.
Sanitise - Next you need to sanitise the surface. This step is recommended by the FDA. There are a number of sanitising solutions available designed to be applied and left on.
Lubricate - You now need to lubricate any parts that require it. This should be with the appropriate grade oil or grease considering your use and greasing chart. Store - Finally store any of the parts in a cool dry place. If you are storing them on the machine then make sure the machine is in a temperature controlled environment with low humidity.
How long is the storage period of each excipient? What is the shelf life?
Firmapress - 2 years form batch date.
Dextrose - 3 years from batch date.
Dicalcium Phosphate - 3 years from batch date.
Microcrystalline Cellulose -
Magnesium stearate -
Lactose - 2 years from batch date.
Silica Dioxide - 2 years from batch date.
What kind of condition should excipients be stored in?
Firmapress - 2 years form batch date.
Dextrose - 3 years from batch date.
Dicalcium Phosphate - 3 years from batch date.
Microcrystalline Cellulose -
Magnesium stearate -
Lactose - 2 years from batch date.
Silica Dioxide - 2 years from batch date.
What is the mesh size of your excipients? etc.
Dextrose - approx 100 mesh
Dicalcium Phosphate - approx 100 mesh
Microcrystoline Cellulose - approx 120-200
Magnesium sterate -
Lactose - 80 mesh
Silica Dioxide -
Firmapress - 100-200 mesh
Are all the excipients safe for human consumption?
Yes, all of the excipients are safe for human or animal consumption. There are some precautions that should be taken when handling them and there are some people that might have intolerances to some of them. Information on this can be found in the products MSDS and Intolerance Data Sheet. This can be found in this section for every excipient.
Are all excipients safe for all ages to consume?
Yes, it does not matter what age, size or sex the person consuming the products is. It is, however, important to check the intolerance data.
Can I have a CoA for my Excipient?
Yes. CoA stands for Certificate of Analysis this is also known some times as an MSDS (Material Safety Data Sheet) all of the information contained in a CoA is inside the MSDS for every LFA product which is emailed to you after purchase.
What kind of agent is each excipient?/ What is the main use of each excipient?
Dextrose - Sweetener, binding agent, good for chewable tablets or candy.
Microcrystalline Cellulose - Binder, filling agent. Good at binding tablets and making them bigger. It can also be used as a filler for capsules.
Magnesium stearate - Dry Lubricant. This stops products from getting stuck to the tooling. It can also help with powder flow issues and caking issues.
Lactose - Binder, sweetener and bulking agent. It has a large mesh so it flows well but most people do not like it because of the intolerance issues.
Silica Dioxide - Flowing agent. This assist powders in flowing smoothly through the machines. It also helps with cacking issues where powders get stuck to the machine.
Which excipient should I add if the product/API is clumpy?
If your product or API is clumpy then you will need to add an anticaking agent. For this, we recommend silicon dioxide. We only recommend adding a maximum of 2% of this to the mix
Which excipient should I add if the product is sticky?
If your product is sticky then you will need to add a dry lubricant to your mix. For this, we recommend magnesium stearate.
We do not recommend that you add more than 1% to the mix as more than this can cause capping. If your product is still sticky at this point then we would recommend looking into granulation.
Which excipient should I add if the product doesn't bind well?
If your product does not bind well then we would recommend using MCC. This can be used in any % the limiting factor is the size of the tablet.
If the amount of MCC you would have to use would be too much or if you do not want to use MCC then you have 3 other options: Ask your supplier for a directly compressible or tabletable grade of your product. Spray dry your product. Wet granulate your product.
Dissolving rate? Any known factors that can affect the rate, speed up or slow down the breakdown of a tablet?
Yes. There are two things at play here. You can get hygroscopic and hydrophobic excipients. Hygroscopic means that they take on water quickly, while hydrophobic means that they repel water.
There are products know as supper disintegrants. These products help the breakdown of tablets. At the moment LFA does not sell any supper disintegrants.
Magnesium stearate is hydrophobic this means that it will slow the breakdown of a tablet.
However, it is used in such small amounts that most of the time it will not make a difference to our customer's products. If they would like to be sure then they should conduct what is known as a disintegration test.
Are there any known allergens or health risks?
Yes, there are all of them can be found in the intolerance sheets for each product. The intolerance sheets can be found here: https://www.lfatabletpresses.com/product-data
FFFFFF ​
What colours Are Used To Make Firmapress?
We use FD&C Aluminum Lake's these are pharmaceutical grade and regulated by the FDA.
Will my product work with Firmapress?
It is very likely to work with it yes. We believe that Firmapress works with 99% of products that we have tried.
The most important point is at what point will it work. If you need a 300mg caffeine tablet with a total tablet weight of say 350mg then it is fairly unlikely that there will be enough of the flowing agent to be able to pull the caffeine powder through the feeding system.
This is because caffeine powder can be quite "fluffy". If however, you are working with a granulated version of caffeine then there is a fairly good chance it will work. It really is just at what ratio it is able too.
Do you ship Firmapress to Country XYZ? Is Firmapress legal in Country XYZ?
Yes, we do, as far as we know there are no products in Firmapress that require any form of registration any ware in the world.
However, we would recommend that you check with your local authorities before ordering for the first time. Note: We have had problems shipping the product to Brazil. We tend to find the customs can seize the product.
It is not illegal in Brazil but the customer needs a freight agent that has experience in this area to clear it through customs.
Does Firmapress create thermal gelation upon heating?
Thermal gelation is where a powder in water becomes a jelly once heated. This can happen with MCC but we can not guarantee it with Firmapress due to all of the other products in it.
Does Firmapress work with pet vitamins/supplements/products?
Yes, it is totally harmless to animals as well as humans. It can be used in any products.
What's the density of firmapress? How can I calculate the tablet weight if I use firmapress to make an 8 mm round tablet?
The bulk density of Firmapress is and is listed on the website and in this section of the website.
The bulk density of an item is when it is loose. Once it has been pressed into a tablet this will change.
You are not able to calculate the weight of a tablet based on the shape and the tablet and the powders used as it is also affected by the pressure and the fill depth that the press is set to.
What should I do if my tablet or mix is still sticking to the tooling even though I am using LFA's firmapress?
There are 3 things that we would recommend trying: Increase the amount of Firmapress in your mix.
This will reduce the % of the active in the total mix and give the dry lubricants a better chance to work. Try granulating your mix.
This will reduce the surface area of your active and allow the dry lubricants in Firmapress to coat them better. Try using coated tooling. Changing your tooling for a set that has a coating you can reduce the ability for powders to stick to them. More information on this can be found in the tooling FAQ.
If my firmapress gets wet what can I do?
Firmapress is extremely hygroscopic. This means that it very easily absorbs water and moisture. This includes the water content in the air.
If water is spilled onto Firmapress, or if a bag is left open for an extended period of time, then the Firmapress needs to be thrown away.
While it is possible to dry the Firmapress out, it is likely that two things will have happened:
The structure of the Firmapress will have changed so it does not bind as well any more.
Bacteria may have been introduced into the Firmapress, rendering it no longer safe for use in human or animal products.
Can Firmapress work with any shape or size tooling or tablet?
Yes, it works extremely well with any shaped die or tooling set. It is also designed to be able to get a clean print with tooling that has images, letters or numbers on it.
What is the best way to store Firmapress?
While the bag remains sealed, Firmapress is fairly resilient.
Do not expose it to extreme temperatures below -5 °C or higher than 40 °C. Once opened, Firmapress needs to be stored in clean, dry conditions between 10 and 30 °C. Once a bag is opened, if it is not all used, then make sure the bag is closed securely. With 1 kg and 5 kg bags, this can be done using the grip seal at the top. For 25 kg sacks use a couple of cable ties.
Does Firmapress contain lactose?
No, we have specifically avoided lactose because a number of people are what is known as lactose intolerant. Lactose intolerance can cause abdominal pain, bloating and other symptoms.
What is the minimum mixing ratio of Firmapress in a tablet?
20%. If you go much below this % then you might need to add extra lubricants. However, this is very dependent on the product being pressed. If the product being pressed is not at all sticky and only needs a little bulking out it could be less but this would be very rare. Most of the time you will need to use between 30-60%
Does Firmapress affect the material the tooling should be made from?
No, Firmapress is designed to be soft on the tooling and not stick to its surfaces. It can be used with any metal or coating.
What if Firmapress doesn't work my active, can I get a refund?
No, sorry we are not able to refund any Firmapress that has been opened. We strongly recommend that you buy a 1kg sample of Firmapress first to test your product and only then buy a bigger amount.
Are you able to offer Gold or Black Firmapress?
No, sorry we are simply not able to make the colours. We do not have access to the pigments.
Can I request custom colours of Firmapress? / Can I have a more intense (insert colour) in my Firmapress?
Yes. However, there is a minimum order of one batch, which is 1 ton, and there is a 4 week lead time.
If this is something that a customer is interested in, then they need to put down a non-refundable deposit of $1000 for us to start formulating. They also need to provide us with the exact panton colour.
Yes, Firmapress is Vegan and Vegetarian. All of the products used to make it are free from animal products.
Is Firmapress gluten free?
Yes, there are no traces of gluten in any of the ingredients used to make Firmapress.
Is it possible to send me a sample for free so I can test it with my formula? If not, can I buy just half a kilogram as I am not sure Firmapress will work for me?
No, sorry, we only offer 1kg bags.
Is there any particular taste to Firmapress?
No, it is completely taste free. It should not, however, be used for chewable tablets.
It would be very gritty to chew on. For a chewable tablet, we recommend dextrose or lactose as a binder.
For how long has Firmapress been on the market?
9 years, it was first developed by LFA to help a customer out with there tablet formulation. It has been modified a few times to get to what we have today.
Can excipients be added to Firmapress to accommodate formula?
Yes, if you have an active ingredient that has particular issues then it is ok to add other excipients to help accommodate and fix the issue.
Is Fimrapress the same as Ready Mix?
Yes, when LFA first launched Firmapress for a short while it was called Ready Mix.
Now however it is called Firmapress and it is a trademarked term because of this it is really important that you only use the term Firmapress and that you correct customers whenever they ask.
What are the colours that are used in Firmapress?
We use a product called Aluminum Lakes. You can share this with customers.
Is it essential to use a mixer to mix Firmapress with the active?
No not essential but highly recommended. It will depend on the accuracy that you require.
This will depend on things like the LD50, your quality control systems and a number of other factors.
Because of this, it is a decision that you have to make. Firmapress should not be put in a blender or a mill. It will affect the composition and will no longer bind as well.