Starting from
Special Price
US$129.99
Our TDP punch dies are hard-wearing, high-quality, precision-made pieces that will press the crisp, clean-edged tablets you are looking for. Crafted from durable steel. Comes standard as GCr15 steel, but LFA can also offer S7, S5, 405 and more kinds of steel. Please contact our sales team to inquire about each type of material tooling we can provide. With low corrosion properties and the toughness required to last, these tablet press punches and dies will produce numerous batches of perfect tablets during the course of their working life, and offer strong resistance to chipping and flaking.
PLEASE CHECK THE SIZING OF YOUR TOOLING TO ENSURE IT IS THE TDP® UNIVERSAL TOOLING SPECIFICATION. SEE BELOW FOR MORE DETAILS
Fill out your details and our team will provide you with a full quote as soon as possible.
Connect with Our Team
If you have a question or would like more details on the TDP Tooling, please complete the form below and someone from our team will be in touch with you soon.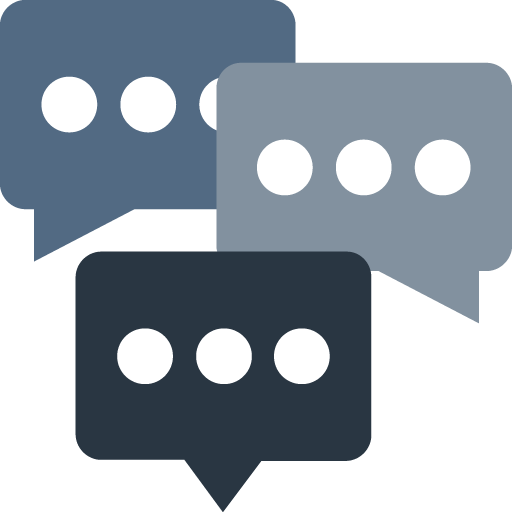 Whether you use your TDP pill press for commercial production runs, in a hospital, in a research or industrial laboratory, or just for small scale applications, you have invested a substantial sum in a precision instrument capable of producing attractive, pharmaceutical grade tablets. To get the most out of your investment, it is essential that you fit it with top quality moulds.
Given the repeated impacts and high pressure a pill press die must cope with, poorly made pins can corrode, break, or degrade, leading to low quality output and wastage.
The build quality of our die sets is not the only distinguishing feature of our TDP punch die range. We also offer an unbeatable selection of shapes, sizes and outlines. From lozenges to rectangles to pentagons, hearts, opals and arcs, and a whole array of geometric shapes, either smooth edged or bevelled, these TDP punch dies cover every conceivable requirement. Whatever size, shape and format of tablet you have in mind, the chances are we have a die to make it. In the unlikely event that you don't see what you are looking for here, please enquire. We can make custom dies to your specification.
Main benefits at a glance:
High quality stainless steel manufacture
Precision made for crisp, clean tablets every time
Corrosion resistant for durability, safety and hygiene
Dies that resist breaking, chipping and flaking
Consistent quality of output
Suitable for special finishes and coatings
Reduced powder wastage, low tablet breakage, and reduced downtime
Vast selection of attractive patterns, shapes and sizes suitable for any use
Custom manufacture available for specialist needs
Available in range of sizes for all TDP pill press models - 0/1.5/5/6s
TDP Punch and Die Sets in Use
A high quality, durable tablet press die soon pays for itself thanks to its long life and high efficiency. Unlike cheap dies that quickly degrade, flake or chip, our range of TDP pill press dies will stay the course. They are corrosion resistant and easy to look after. As long as they are kept dry and clean, these dies have an outstanding ability to produce large volumes of perfect tablets during the course of their working life.
Because our TDP tablet press dies are manufactured to the highest specifications, from the moment you hold them in your hand you can tell that they are solid and durable. They have a clean striking surface and a quick, easy action when it comes to fitting.
Technical Specifications and Availability
The dies for sale on this web page are for our range of TDP tablet presses and the Vice Handheld Tablet Press. If you require RTP tooling for the LFA rotary tablet press range, or for presses with EU or TSM specification tooling, we supply those too.
If you need tooling for a press that was not supplied by LFA then please get in touch, and we will do our best to help.
We try hard to hold all our punch dies in stock at all times. However, due to the incredible selection of shapes and sizes that we offer, and to the unpredictable nature of customer demand, occasionally we may be out of stock of a particular item. Some dies are only available to order. Where this applies, we can have them manufactured specially for you in as little as 8-12 weeks.
Whatever your tablet press tooling requirement, and whatever the urgency, it is always worth your while getting in touch to see how we can help.
TDP® Universal Tooling Standard
As of 2018 LFA is introducing the TDP® Universal Tooling Standard. Under this new standard all TDPs will use the same type of punch and dies for their tooling.
The new measurements are as follows.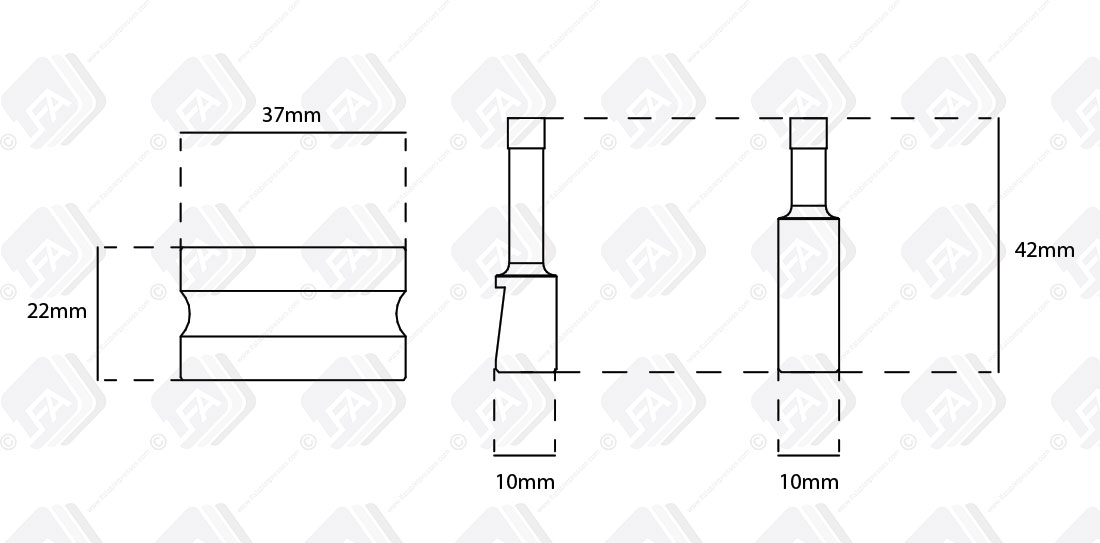 | Specification | Die Width (mm) | Die Depth (mm) | Punch Length (mm) |
| --- | --- | --- | --- |
| TDP® Universal Standard | 37 | 22 | 42 |
What were the old tooling specifications?
Following feedback from our customers, we decided to find a common tooling size that fitted all of the TDP, DTP and VICE ranges, rather than a separate tooling specification for each machine.
If you are looking to order punch and die sets for machines purchased before the switch to the new specification of tooling, we have produced a guide below.
| Tooling Type | Die Width (mm) | Die Depth (mm) | Punch Length (mm) |
| --- | --- | --- | --- |
| TDP 0 | 28 | 17 | 42 |
| TDP 1.5 | 28 | 17 | 42 |
| TDP 5 | 37 | 22 | 42 |
| TDP 6 | 39 | 21 | 42 |
| TDP 6s | 33 | 17 | 42 |
How to measure your tooling
To measure which type of tooling you have, it is important to use calibrated callipers. Simply measure the die depth and width as shown below. All official LFA TDP® punches have a length of 42 mm for both the upper and lower punches.
PLEASE NOTE: TDP is a trademark of LFA. Tooling specifications for TDP style machines not made by LFA often vary. To avoid production delays, please always check the tooling specifications of your machine before ordering.
Our View
Matching your TDP tablet press with a solidly crafted punch die ensures that you get all the performance and durability you bought the press for in the first place. Whether for commercial, research or personal applications, it has never been easier to produce durable, attractive tablets that are beautifully formed and stand out as unique.
Thanks to the outstanding range of high-quality, affordable and easy-to-use TDP tablet presses, creating tablets is more accessible than ever before. The TDP format has gained such popularity that many other brands of tablet presses use TDP compatible dies. This makes it possible to offer an exceptional range of top quality moulds with striking finishes, and to offer them at a very reasonable price.
How do I know when is the best time to change the tooling? In other words, what is the lifetime of the tooling for this machine?
The tooling on the TDP 1.5 is extremely durable. The life of your tooling, however, will depend on a number of things. This includes the shape of your tooling, the formulation of your mix, and the steel that the tooling is made from.
There are a number of questions to ask when determining the life of your tooling:
Does it have any chips or damage to the edge of the upper and lower punch? This section is called the land. If this is damaged it will show up in each tablet as a defect.
Do the tip faces of the punches have any cracks in them?
Is there a pitted look on the top or bottom punch face?
If you measure the working length of the upper and lower punches are they still within tolerance?
Is the upper or lower punch loose within the die bore?
Does the wall of the die bore have obvious scratches or scrapes on it?
Are you still clearly able to see the image, lettering, number or logo in the face of every tablet?
If your tooling shows any of these signs, then it could indicate that it is time to replace it.
Can I change the tooling? Is it easy to change the tooling? Does the tooling wear out and break?
Yes, you can change the tooling. It is fairly easy. It takes about an hour or so the first time you do it, but you will get quicker. An LFA technician can do it in around 10 minutes - practice makes perfect!
Here is a video link on how to change the tooling: How To Change A Die | Changing a TDP Tablet Press Punch Die
The tooling does wear out. How long this takes will depend on your product formulation. The more granular it is, the faster your tooling will wear down.