RTP 33 Rotary Pellet Press
or from as little as
US$46.30
per week
118,000 Pellets or Tablets per Hour

RTP Specification Tooling

40kN Max Pressure
The RTP 33 is an exceptionally powerful, continuous automatic rotary pellet press designed for pharmaceutical, chemical or food technology manufacturers who need to produce pellets in industrial quantities. The 2.2 kW, three-phase motor of this pellet press drives 33 sets of dies, pressing granular or dry powdered raw materials into round pellets of up to 12 mm in diameter. With a maximum pellet producing capacity of up to 118,000 units per hour, the RTP 33 can be relied on to satisfy large-scale commercial demand for high quality pellets of a standardised weight.
Connect with Our Team
If you have a question or would like more details on the RTP 33 Rotary Pellet Press, please complete the form below and someone from our team will be in touch with you soon.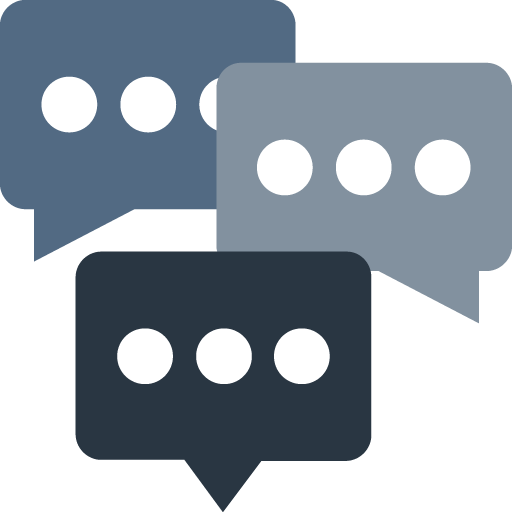 Despite its power and large productive potential, the RTP 33 is an extremely economical choice that produces pellets at a low cost-per-unit. It is especially efficient in its use of raw materials, thanks to an integral powder suction unit that avoids wastage. The machine has been built from industrial grade components that will ensure a long working life, and it is very simple to operate, with minimal controls to learn. Thoughtful design also ensures that this pill press is easy to maintain.
Aimed squarely at large-scale mass production, the RTP 33 is one of the fastest pellet pressing machines in our range, and a natural choice for commercial producers.
Main benefits of the RTP 33 Pellet Press
33 cutting heads, giving mass production speed of up to 118,000 units per hour
Powerful 2.2 kW motor
Highly efficient - built-in powder suction unit recycles powder, avoiding wastage and keeping dies free from obstruction
Built-in hydraulic power pack
Mechanical buffer unit to prevent overload damage to punches
Simple to operate through electric control system
Easily adjusted turret speed
12 mm maximum pellet diameter
Easily adjusted pellet thickness up to maximum 6 mm thick
40 kN maximum pressure for durable, properly compacted, pharmaceutical grade pellets
Easily removable parts for fast servicing and minimal downtime
Highly reliable with rugged, industrial quality construction
A solidly engineered pellet press for years of uncomplicated commercial use
Features
Suitable for pressing granular material or dry powders, the RTP 33 rotary pellet press benefits from an impressive set of features. It is built on a double-press format, with 33 cutting heads giving a manufacturing capacity of between 43,000 and 118,000 units per hour depending on the type of raw materials being used. A reliable 2.2 kW motor generates large reserves of power that are managed via simple electronic controls. The motor is complemented by refinements such as the built-in hydraulic power pack, and a mechanical buffer unit to prevent overload damage to the punches of the pellet press.
Given that this is a machine intended for large-scale manufacturing, and which processes a substantial quantity of raw materials, it is essential that it uses those raw materials efficiently. The RTP 33 pellet press achieves this brilliantly, thanks to its built-in powder suction unit that prevents wastage by automatically recovering excess powder from the die area and recycling it. This also keeps the die heads clear of obstruction, and helps ensure smooth operation without delays.
All the relevant settings on this pellet press are easy to adjust, including turret speed, fill depth, diameter and pellet density. Up to 40 kN of available pressure means that the RTP 33 produces consistently solid pellets with a professional finish. A maximum fill depth of 15 mm gives a maximum pellet depth of 6 mm, making it suitable for a wide range of applications. The RTP 33 produces round pellets up to 12 mm in diameter, and the dies can impress designs or letters onto the pellet surface.
RTP 33 Pellet Press in Use
The outstanding impression when using this pellet press is one of speed and efficiency. The 33 dies turn out pellets at an eye-blurring rate, and the powerful motor sounds reassuringly calm.
The speed selector offers two choices, depending on the type of pellet you are pressing. Slow speed gives a pressing rate of between 43,000 and 79,000 pellets an hour, and is intended for difficult-to-press materials such as ceramics. High speed gives a pressing capacity of 59,000 to 118,000 pellets per hour, and is suitable for normal raw materials.
When it comes to changing the dies, despite the sheer number involved, the process itself is straightforward and easy to master.
Because this pellet press is intended for long runs that produce industrial quantities, it has two large hoppers for raw materials so that the operator does not spend their time constantly running backwards and forwards to fill the machine. Maintenance is also carefully thought through, with easy access to internal parts which can be lifted out for replacement or repair.
Download The RTP 33 Manual & Specification Sheet For Free
This information will help you figure out what the RTP 33 can do for your business.
Technical Specifications
The RTP 33 pellet press measures 1100 mm x 480 mm x 680 mm, and weighs 850 kg. Inside the crate, the dimensions are 1600 mm x 950 mm x 960 mm. It produces a maximum pressure of 40 kN and has a turret speed of 30 r/min. Its motor operates at a maximum power of 2.2 kW. Available for three-phase compatibility, the machine can be supplied with 220v use.
The maximum fill depth is 15 mm, and the maximum diameter for round pellets is 12 mm. The machine produces pellets up to 6 mm thick.
Our View
This is a remarkably efficient machine that gets on reliably with the job of churning out top-quality pellets at a consistent rate. The RTP 33 is a very good value, considering the speed and build quality it offers. Weighing in at 850 kg it is a sturdy piece of equipment that has been built with solid practicality in mind rather than good looks, but that only adds to its appeal. If you are a chemical company, raw material technology company, or any manufacturer needing large-scale production of round pellets at a low unit cost, this pellet press will meet your needs admirably.
| Specification | Value |
| --- | --- |
| Product | RTP 33 |
| Tooling Specification | RTP Tooling |
| Number of dies | 33 |
| Max Pressure (kN) | 40 |
| Max Pre Pressure | 40 |
| Max Diameter of Tablet | 12 mm / 0.47 in |
| Max Fill Depth | 15 mm / 0.59 in |
| Max Thickness of Tablet | 6 mm / 0.236 in |
| Turret Speed (r/min) | 14 – 30 |
| Max Production Capacity Per Hour | 118,800 |
| Number of Filling Stations | 2 |
| Double Layered Tablet | Yes on request. |
| Power US | 220 v, 3 phase, 2.2 kW, 60 Hz |
| Power UK | 480 v, 3 phase, 2.2 kW, 50 Hz |
| AMP's | 32 |
| Height | 1600 mm / 62.99 in |
| Width | 950 mm / 37.4 in |
| Depth | 960 mm / 37.79 in |
| Weight | 927 kg / 2,043.7 lbs |
| Floor Loading (Static) | 9 kN/m2 |
| Double Layered Tablet | Yes, on request |