DTP 25 Desktop Tablet Press
Made from High Quality Stainless Steel

Can be Fitted with a Load Cell to Read Your Pressure

Perfect for R & D and Lab Settings
The DTP 25 v2 Desktop Tablet Press is an advanced tablet press that incorporates many refinements to make tablet pressing faster, easier, more efficient and safer. The DTP 25 v2 is a single station, continuous operation tablet press that offers high efficiency in the use of raw materials and easy operation through an electronic control panel.
Connect with Our Team
If you have a question or would like more details on the DTP 25 Desktop Tablet Press, please complete the form below and someone from our team will be in touch with you soon.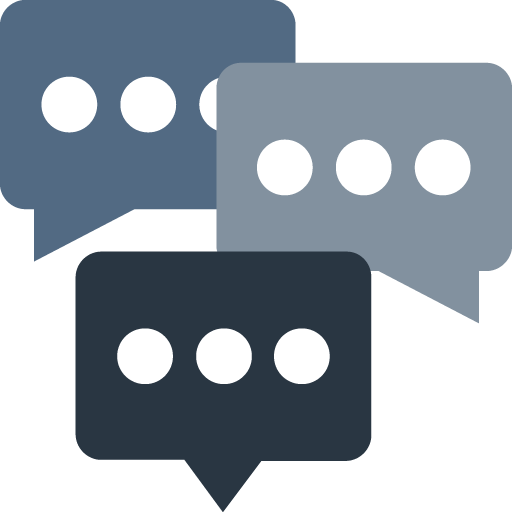 The DTP 25 v2 Desktop Table Press benefits from the simple adjustment of all key parameters, low noise, and safe operation. It is a compact machine that are light in weight for their class yet apply a hefty 100 kN of pressure to produce top quality, pharmaceutical grade tablets that are highly consistent in weight. Thanks to their feeder mechanisms, these tablet presses are extremely efficient in their use of raw materials.
The DTP 25 v2 Desktop Tablet press can press up to a 25mm diameter tablet with ease, and produce up to 1,500 tablets per hour which makes this machine perfect for R & D, laboratory environment and small batch production.
Designed for pressing dry powders and granular material into tablets, this tablet press is widely used in the pharmaceutical, chemical, electronic, confectionary, supplement and other industries, and represent a cost effective solution for any application that requires moderate quantities of high quality tablets.
Main benefits at a glance:
Clear turret shield to meet GMP requirements for enhanced operator safety and preventing cross-contamination of powder between batches
Achieves high raw material efficiency
Simple-to-use electronic control panel for minimal operator training
Powerful motor and gearbox
100 kN pressure for strong, properly finished pharmaceutical grade tablets
Safety cut-out button for emergencies
Quality design and construction for reliability and ease of maintenance
Outstandingly engineered transmission maintains stability
Low-noise operation for improved operator comfort
Safety door inter-lock and sensor to protect operator
Available to be fitted with a loadcell for accurate pressure and ejection settings
Large hopper, can hold up to 5kg of raw powder
Can be fitted with a Load Cell to read your machines exact pressure.
Features
This Tablet Press is aimed at users who want convenience and ease of use rather than large scale commercial mass production. As such it has been enhanced with all the modern features that make pressing tablets simple and efficient. A clear Perspex casing protects the operator from risk of harm when the machine is running, as well as a door interlock, which will keep the machine locked while power it fed to the machine. The Perspex casing will also preventing powder flying around the room and causing cross contamination. Combined with an efficient feeder mechanism, this gets the most productivity out of expensive raw materials. And an easy-to-follow electronic control panel makes it quick and easy to understand the machine's status and to adjust key parameters such as production speed.
This machine is small enough to be reasonably portable. Despite its comparatively small size, the DTP 25 v2 is able to achieve an impressive 100 kN of pressure to produce top quality tablets up to 25 mm diameter, making it suitable for most popular tableting applications. It has a maximum production speed of 1,500 tablets an hour, making it ideal for hospital or research facility use, as well as commercial production that requires moderate volumes.
The refinements on this machine goes more than skin deep, as the DTP 25 v2 Desktop Tablet Press feature stable, solid transmissions and engineering to give reliability as well as performance and ease of use.
The DTP 25 v2 can be fitted with a Load Cell for you and your team to accurately read your machines pressure. The load cell will read the pressure as the tablet is being compressed, allowing you to make quick adjustment on the machine. This takes out many hours of testing to find the perfect pressure for your tablet.
DTP 25 v2 Tablet Presses in Use
The key stand-out points for the DTP 25 v2 Desktop Tablet Press are ease of use and quality of the design. Operator comfort and safety have been enhanced by the inclusion of several important features. An emergency stop button allows a quick shutdown to cope with any emergency that arises, and the low noise operation that comes from an outstandingly engineered transmission mechanism makes the machines environment much more pleasant. The ability to produce useful quantities of tablets on a machine that does not require a crane to lift it from location to location, also counts as another plus point. Laboratories or hospitals will find this portability a significant advantage as it allows the machine to be relocated between departments when required.
Ultimately a tablet press is judged by its output. Small, light-weight machines sometimes struggle to achieve the pressure needed for commercial grade tablets, but with 100 kN of pressure, the DTP 25 v2 series press have all the pressure you could ask for. As a result it produce dense, properly compacted tablets that easily meet and exceed the requirement for pharmaceutical production.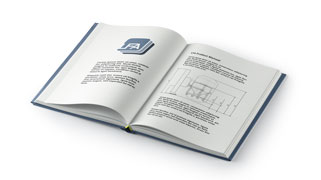 Get Information on
DTP 25 Desktop Tablet Press
Enter your details to get the User manual, Spec Sheet and Video links for DTP 25 Desktop Tablet Press
Our View
The DTP 25 v2 tablet press is an excellent choice for a laboratory or small production facilities, where high quality tablets are essential but the maximum of 1,600 tablets per hour is sufficient to meet demand.
With their ease of use, safety features, raw material efficiency and advanced engineering, the DTP 25 is an outstanding choice within its class.
Over all, if you need to produce a large volume of tablets, this is the fastest and most dependable presses to do this. The machine pays for itself very quickly thanks to reduced unit and human operator costs.
Technical Specifications
| Name | Value |
| --- | --- |
| Product | DTP 25 v2 |
| Number of dies | 1 |
| Max Pressure (kN) | 100 |
| Max Diameter of Tablet | 25 mm / 0.98 in |
| Max Fill Depth | 20 mm / 0.79 in |
| Max Thickness of Tablet | 8 mm / 0.315 in |
| Max Production Capacity Per Hour | 1,500 |
| Number of Filling Stations | 1 |
| Double Layered Tablet | No |
| Power USA | 220v, 1 phase, 2.2 kW, 60Hz |
| Power UK | 240v, 1 phase, 2.2 kW, 50Hz |
| AMP's | 10 |
Dimensions
Name
Value
Height
1340 mm / 52.75 in
Width
710 mm / 27.95 in
Depth
620 mm / 24.40 in
Weight
332 kg / 731.9 lbs