Perspex Casing - TDP 5 v2 / TDP 6s v2
Made from High Quality Food Safe Material

Advanced Safety Features

Simple to Use and Install
The Perspex Casing for the TDP 5 v2 and TDP 6s v2 from LFA Machines has been designed to encase your Desktop Tablet Press to keep you and your team safe during manufacturing while also following cGMP regulations. Made from high quality food safe materials, with emergency stop and safety features, this enclosure is perfect for any Desktop Tablet Press user.
Made from Stainless steel and food safe acrylic, you and your team can ensure that you are getting the best quality for food and pharmaceutical production. The TDP Perspex Casing is perfect for any user with a TDP 5 v2 and/or TDP 6s v2 for small scale manufacturing, R & D, compounding pharmacies and laboratories.
This safety housing has been designed to take up as little room as possible. It can simply fit over your current TDP machine set up. With safety features such as a door interlock and emergency stop, your TDP Desktop Tablet Press just became that much safer.
Main Benefits at a Glance
cGMP compliant
Made from food safe materials
Emergency Stop and Door Interlock safety
Easy to use and assemble
Small Footprint
ANSI B.11.0 compliant
Perspex Casing in Use
The TDP Perspex Casing is designed specifically for the TDP 5 v2 and TDP 6s v2 Desktop Tablet Press Machines. It is designed to encase your machine to keep the operator safe, as well as contain any powder fines. The case will come delivered unassembled, this is to protect the acrylic panels during shipping. A full guide of how to put the TDP Perspex Casing together can be found in the Full Manual. If at any point, you are having trouble assembling your TDP Perspex Casing, please contact our support team who will be able to assist.
Once the TDP Perspex Casing is assembled, you can simply place it over your TDP 5 v2 or TDP 6s v2 Tablet Press. Make sure the metal hopper from the casing is aligned with the hopper for your tablet press. You will then want to plug your TDP 5 v2 or TDP 6s v2 into the Electrical Box on the TDP Perspex Casing. From there, you can plug the additional power cord that came with the casing into the remaining open outlet on the electrical box, and then to your wall outlet. This machine takes 110v single phase power for US customers, and 240v single phase power for our UK customers.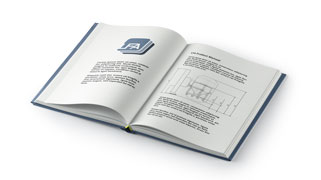 Get Information on
Perspex Casing - TDP 5 v2 / TDP 6s v2
Enter your details to get the User manual, Spec Sheet and Video links for Perspex Casing - TDP 5 v2 / TDP 6s v2
Technical Specifications
| | |
| --- | --- |
| Model | TDP Perspex Casing |
| USA Power | 0.75kW, 1 Phase, 110v, 60Hz |
| UK Power | 0.75kW, 1 Phase, 240v, 50Hz |
| Dimensions (mm) | 880 X 455 X 660 |
| Weight | 18.5kg / 41lbs |