Starting from
US$6,820.00
304 Stainless Steel

Perfect for Research and Development

1 Year Parts Warranty
The VH Series Powder Mixers are semi-automatic mixing machines designed for combining dry powdered materials. Ranging from the VH8 Powder Mixer which has a maximum capacity of 8 litres (approximately 2.5 kg depending on the density of the raw material) all the way up to the VH 500 Powder Mixer, with a maximum capacity of 500 litres (approximately 140 kg), this outstanding range of seven versatile and reliable mixers is suitable for the pharmaceutical and chemical industries, the food industry, including food technology applications, animal fodder production, ceramics and metallurgy, and any application that requires the thorough combining of two or more dry powders or granules.
Connect with Our Team
If you have a question or would like more details on the VH Powder Mixer, please complete the form below and someone from our team will be in touch with you soon.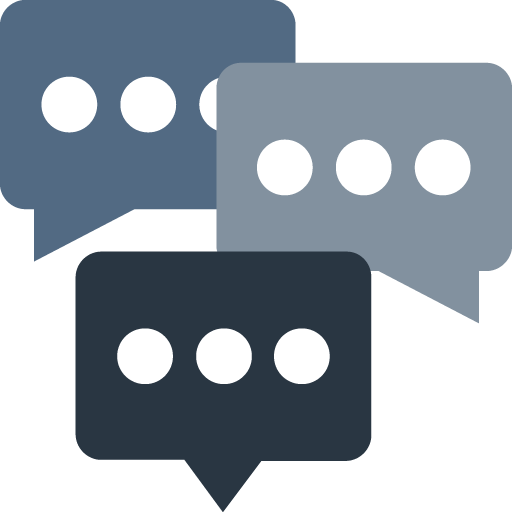 All the VH Series Powder Mixers are easy to fill, and their specially designed asymmetric mixing tubes are mechanically operated to achieve simple, efficient and highly effective integration of their contents.
Features of the VH Powder Mixers
Ideal for anything from spice mixes to tablet formulation, the VH Series Powder Mixers are a straightforward and effective solution that let you rapidly mix powdered or granular materials to the high degree of integration demanded by today's advanced pharmaceutical, chemical and food manufacturing industries. Despite mixing to such exacting standards, the VH Series Powder Mixers are operated through an easy-to-read digital timer and just a few simple operating buttons. They therefore need very little training and can be operated by anyone.
Offering timed or continuous running, the VH Series Mixers let the operator concentrate on other tasks while they get on with the job. When the mixing is over and the powder removed, these Powder Mixers can be cleaned in no time, thanks to their thoughtful design and hygienic, polished stainless steel tubes.
Main benefits at a glance
Effectively combines dry powders of virtually any mesh size
Asymmetric mixing tubes avoid dead angles, ensuring thorough mixing
Safeguards the nutritional or chemical efficacy of your products
Timed or continuous running with automatic cut-off at end of job
Easily cleaned polished stainless steel tubes for durability and hygiene
Simple operation and controls
Rugged, heavy-duty motors
Compact, space-saving designs with small footprint
Series offers wide range of capacities to suit any requirement
Highly efficient
Low noise
VH Powder Mixers in Use
All the VH Powder Mixers are extremely efficient, and can be used with either granular materials or powders of virtually any mesh size. To operate you simply open one of the top inlets and fill the chamber approximately two thirds full, before selecting a running time and turning the machine on. Once started, the mixer will turn off automatically at the end of the running time. Alternatively, you can set the machine to run until switched of manually.
The advantages of using a powder mixer go beyond just the obvious speed benefit. Thanks to their specially designed asymmetric mixing tubes and multidimensional movement pattern, the VH mixers ensure that the powder they are holding is evenly dispersed within the steel mixing tubes throughout the duration of the mixing process. This gives the sort of reliable results that are difficult to achieve with manual mixing. By eliminating the dead spots that could otherwise result in pockets of poorly mixed materials, the VH Powder Mixers safeguard the nutritional or chemical efficacy of the products you manufacture.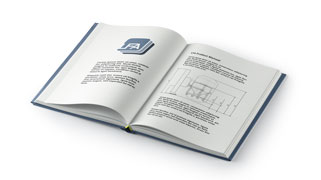 Get Information on
VH Powder Mixer
Enter your details to get the User manual, Spec Sheet and Video links for VH Powder Mixer
The VH series comes in a range of sizes, each offering the perfect balance between space efficiency and capacity. The small, unobtrusive VH 8 will sit in the corner of a workshop taking up very little space, while at the far end of the range the larger, industrial sized VH 200, 300 and 500 are large manufacturing plant machines offering the capacity to cope with any sized job. What all the VH range share in common is rugged construction and reliable industrial motors, meaning that they just run and run, needing minimal maintenance.
Our View
Highly effective mixing units that get the job done with minimal fuss, the VH range are low noise machines that mix to a very demanding standard and offer efficiency, reliability and consistent results. Easy to fill, clean and maintain, these mixing machines are a deservedly popular choice for a broad spectrum of industries.
Technical Specifications
| | | | | |
| --- | --- | --- | --- | --- |
| Model | VH 100 | VH 200 | VH 300 | VH 500 |
| Barrel Capacity | 100L / 3.5 ft³ | 200L / 7.06 ft³ | 300L / 10.59 ft³ | 500L / 17.65 ft³ |
| Approximate Working Capacity (weight) | 28kg / 62lbs | 55kg / 121lbs | 80kg / 175lbs | 140kg / 308lbs |
| Approximate Working Capacity (volume) | 40 - 60L / 1.4 - 2.1 ft³ | 80 - 120L / 2.8 - 4.2 ft³ | 120 - 180L / 4.2 - 6.3 ft³ | 200 - 300L / 7 - 10.5 ft³ |
| Agitation Speed (r/min) | 15 | 12 | 12 | 12 |
| Average Mixing Time (min) | 6-8 | 6-8 | 6-10 | 6-10 |
| USA Power | 1.1kW, 3 Phase, 220v | 1.5kW, 3 Phase, 220v | 1.5kW, 3 Phase, 220v | 2.2kW, 3 Phase, 220v |
| UK Power | 1.1kW, 3 Phase, 440v | 1.5kW, 3 Phase, 440v | 1.5kW, 3 Phase, 440v | 2.2kW, 3 Phase, 440v |
| Dimensions (mm) | 1900 x 800 x 1190 | 2400 x 950 x 1510 | 2100 x 650 x 1850 | 2550 x 1000 x 1950 |
| Machine Weight | 200kg / 440lbs | 300kg / 661lbs | 350kg / 771lbs | 550kg / 1,212lbs |
Does this machine come with free training?
Yes, we offer free training at your local LFA office. For a list of our office addresses, see here. Training is normally completed in less than one day, but please get in touch for more information.