Prensa para Comprimido de Mesa TDP 5
A TDP 5 é uma prensa de mesa para comprimido versátil e de fácil manutenção que oferece níveis impressionantes de velocidade, eficiência e flexibilidade. Capaz de funcionar usando eletricidade ou energia manual, esta máquina é a solução perfeita para quem precisa de uma prensa de alta qualidade para produção de lotes pequenos e de ensaios, o que a torna ideal para pesquisa e desenvolvimento ou usos similares.
Connect with Our Team
If you have a question or would like more details on the Prensa para Comprimido de Mesa TDP 5, please complete the form below and someone from our team will be in touch with you soon.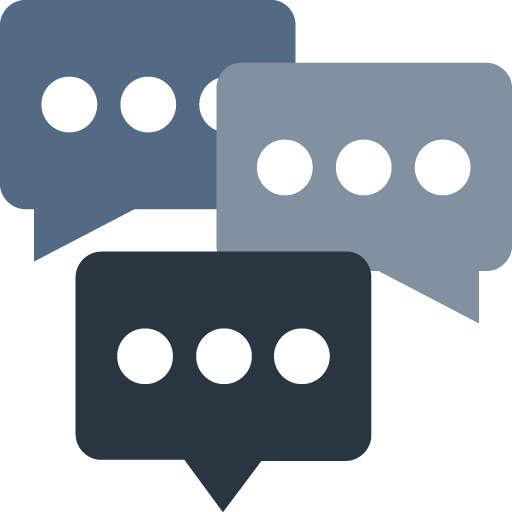 Projetada para atender às necessidades de laboratórios e trabalhos de desenvolvimento, ao invés de fabricação em grande escala, a TDP 5 consegue produzir qualquer quantidade, desde apenas alguns comprimidos até uma pequena produção de até 5.000 comprimidos por hora.
O apelo desta prensa para comprimido reside na sua versatilidade, combinada com um forte conjunto de recursos e a alta qualidade de fabricação. Este último garante uma excelente fiabilidade. Por todas estas razões, a TDP 5 é uma escolha popular para uso em institutos de pesquisa, laboratórios, aplicações de tecnologia de alimentos, desenvolvimentos farmacêuticos, fábricas químicas e hospitais, ou em qualquer local onde a flexibilidade, facilidade de uso e velocidade sejam imperativas.
Principais Vantagens da Prensa para Comprimido TDP 5:
Leve para sua categoria
Tamanho compacto
Rápida e confiável
Resultado flexível
Alimentação elétrica ou manual
Compatibilidade com várias matérias-primas
Baixa manutenção
Baixo consumo
Funciona com quantidade mínima de 200g de matérias-primas
Prensa comprimidos de qualquer formato
Comprimido com diâmetro, profundidade e dureza adaptáveis
Opção para estampar desenhos no comprimido
Adequada para revestimento de motivo ou contínuo
Características
A TDP 5 é uma prensa de um único perfurador com uma pressão máxima de 50 kN. Ela foi desenvolvida para ser montada em uma bancada de trabalho, mas pode facilmente ser desmontada e relocada. A máquina oferece uma profundidade de preenchimento ajustável com uma profundidade máxima de 16mm, e pode produzir comprimidos de até 20mm de diâmetro e 6mm de espessura. A TDP 5 não restringe o formato de comprimidos regulares. Ao mudar a matriz da máquina, você pode facilmente produzir comprimidos de quase qualquer formato desejado. Além de poder ajustar a densidade do comprimido produzido, a máquina fornece a opção de carimbar desenhos na superfície do comprimido, seja para dar um acabamento atraente ou para fins de identificação. Dada a popularidade da TDP 5 com usos de pesquisa e desenvolvimento, muitos usuários relatam que eles acham isso um recurso útil, pois permite que pequenas quantidades de comprimidos, cada um contendo uma formulação diferente, sejam produzidas para ensaios clínicos.
Esta prensa para comprimido é compatível com a maioria dos materiais granulados ou em pó, mas não se destina para uso com materiais excessivamente úmidos ou pós superfinos.
Tendo em mente a conveniência na hora de ser projetada, a TDP 5 é uma máquina altamente prática que pode ser acionado de forma elétrica ou manual. No modo manual, a prensa para comprimido é operada simplesmente ao girar uma roda de arranque. De tamanho compacto e baixo peso para uma prensa para comprimidos desta especificação, esta flexibilidade torna a TDP 5 em uma prensa mais versátil e portátil do que outras máquinas que oferecem um desempenho comparável.
Especificações Técnicas
A prensa para comprimido TDP 5 mede 700mm x 400mm x 800mm, e pesa 125 kg. Ela tem uma velocidade de torre de 1400 r/min quando acionada de forma elétrica e seu motor opera com uma potência máxima de 0,75 kW em monofásica e 0,55 em trifásica. A máquina pode funcionar em rede de energia 110v ou 220v.
Prensa para Comprimido TDP 5 em Uso
Esta prensa para comprimido é excepcionalmente fácil de usar, e apesar de ser pequena, oferece uma série de vantagens que a distinguem de máquinas comparáveis.
Para executar a prensa para comprimido à mão, você simplesmente coloca as matérias-primas no recipiente em forma de cone e gira a roda suavemente. Seus comprimidos recém-feitos irão aparecer e estarão prontos para ser embalados. É um processo simples que qualquer um pode aprender rapidamente. Se você estiver fazendo apenas alguns comprimidos, esta simplicidade realmente ajuda e é uma das principais características da máquina. Alternativamente, se você precisar produzir um lote maior de comprimidos, acione a sua máquina e ela irá trabalhar rapidamente e sem problemas com energia elétrica.
Muitas vezes, desenvolver e testar comprimidos exige a criação de comprimidos contendo formulações semelhantes, mas ligeiramente diferentes. A TDP 5 inclui várias características que a tornam especialmente adequada para esta função.
Em primeiro lugar, é uma prensa para comprimidos altamente eficiente cujo baixo consumo ajuda você a alcançar mais comprimidos de um montante de matéria-prima. Em segundo lugar, uma vantagem especial da TDP 5 é que ela pode ser operada usando uma quantidade mínima de apenas 200g de material. Isto a torna perfeita para pesquisa ou trabalho de desenvolvimento, onde você pode precisar produzir apenas alguns comprimidos para fins de testes iniciais. Mais tarde, após identificar fórmulas promissoras, você pode usar a TDP 5 para fazer lotes maiores para distribuição de testes em grande escala.
Em terceiro lugar, a TDP 5 permite salvaguardar a eficácia do processo de teste, certificando-se de que os comprimidos que você produz possam ser facilmente identificados. Isto é importante para garantir que a formulação correta seja administrada ao sujeito certo. A TDP 5 atende a esse desafio graças à facilidade com que você pode mudar o formato, tamanho ou desenho dos comprimidos. Desde que você tenha um molde para o comprimido que você quer fazer, você pode mudar o desenho rapidamente ao remover o funil e soltar o mecanismo de alimentação.
Também é possível ajustar rapidamente a densidade e o peso dos comprimidos produzidos na TDP 5 ao desaparafusar uma porca na haste de ligação e o ajuste de pressão.
Além disso, a TDP 5 exige pouco manutenção, necessitando pouco mais de duas inspeções por mês e lubrificação das principais peças de movimento. A máquina foi projetada para tornar este processo o mais simples possível.
Nossa Visão
A TDP 5 representa um excelente custo-benefício e oferece uma versatilidade incomparável. De fácil manutenção e com a opção de criar pequenos ensaios de comprimidos executados à mão tornam esta máquina em algo muito conveniente de usar, enquanto a capacidade de funcionar com energia elétrica e produzir lotes maiores de até 5.000 comprimidos por hora efetivamente oferece a você duas máquinas em uma. Não é de se surpreender que a TDP 5 seja uma das máquinas mais populares de sua categoria.
| Nome | Valor |
| --- | --- |
| Produto | TDP 5 |
| Quantidade de matrizes | 1 |
| Pressão Máx. (Kn) | 50 |
| Diâmetro Máx. do Comprimido (mm) | 20 |
| Profundidade Máx. de Preenchimento (mm) | 12 |
| Espessura Máx. do Comprimido (mm) | 6 |
| Capacidade máx. de produção por hora | 5400 |
| Quantidade de Estações de Abastecimento | 1 |
| Comprimido com Revestimento Duplo | Não |
| Motor (KW) | 0.55 |
| Quantidade de Fases | 1 |
| AMP's | 13 |
| Volts | 240v (110v sob pedido) |
| Altura (mm) | 800 |
| Largura (mm) | 400 |
| Profundidade (mm) | 700 |
| Peso (kg) | 132 |
Escreva sua Própria Avaliação
How Much Profit Will This Machine Generate?
Are you able to calculate the amount of profit your business generates per tablet? If so, this calculator will be able to tell you how many hours you will have to run this tablet press to cover its investment.
It will also be able to tell you the amount of profit it will generate every hour you run this tablet press, which makes this calculator a powerful tool when deciding on which tablet press is right for you or your business.
Profit Generated Per Hour
This machine returns it's investment in hours