Excellent Excipient

White Powder

Sweet
Connect with Our Team
If you have a question, require bulk pricing or would like more details about Lactose Powder, please complete the form below and someone from our team will be in touch with you soon.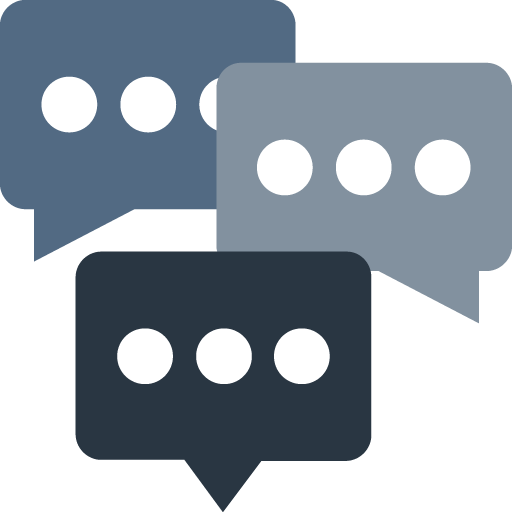 Lactose Powder is a product familiar to consumers. It has a wide variety of uses. It will enhance the flavor, texture and color of your tablet and is generally unreactive. 
Pharma grade lactose powder is often used in tablets and has low levels of impurity. It is a carbohydrate which means it is a disaccharide. This means it is in the class of sugars which contain two monosaccharide residues. It makes up around 2-8% of milk as determined by weight. It's a soluble product with a low level of sweetness. Lactose powder is clear and colourless and inert. It can improve safety elements of a drug and makes the manufacturing process smoother.
Lactose is a simple carbohydrate found in milk. Another name for it is "milk sugar." It is a reducing sugar which means it reacts with amino acids at high temperatures. This may determine the final flavor. When lactose powder is used in a tablet, it would be through the direct compression method. Spray dried lactose and anhydrous are both able to form a solid tablet under compression. Pharma grade is a fine powder but it may work in conjunction with other lactose powders. Smaller mesh sizes makes mixing easier and more efficient and coarser grades improve flow. Lactose powder can also be mixed with sucrose to create sugar coating mixtures. 
The creation of various grades of lactose powder have made many advances. Each grade produce a slightly unique form of lactose powder. This means you can be more specific with the properties of your formula. Each of these different grades have varying manufacture methods. Pharmaceutical grade lactose is manufactured with a concentration of whey to over-saturate the lactose.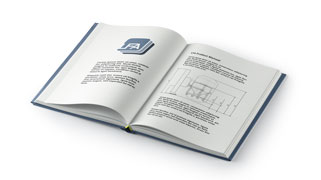 Get Information on
Lactose Powder
Enter your details to get the User manual, Spec Sheet and Video links for Lactose Powder
The end users's view should be taken into consideration during the creation of a tablet. Lactose Powder is a well known ingredient with many uses, and is familiar to the consumer. One issue to be aware of is a consumer who is lactose intolerant. Their consumption of this ingredient can result in cramps, diarrhea and flatulence.
Pharmaceutical grade lactose powder has to be stored it in a cool, dark place. Temperatures should remain below 27 degree Celsius and humidity below 65% as high humidity can result in mold. 
This ingredient is:-
"GRAS" (Generally Recognized as Safe) listed
Included in the FDA Inactive Ingredients Database
| Name | Value |
| --- | --- |
| CAS number | 63-42-3 |
| Molecular formula | C12H22O11 |
| Appearance | White powder |
| Physical state | Solid |
| Storage | Store at room temperature |
| Boiling point | 668.9 °C |
| Density | 1.525 g/cm3 |
| Bulk Density | 0.51 g/cm3 |
| Molecular weight | 342.30 g/mol |
| Documents | Technical Specification |
Can I get a better price for excipients than is listed on the website?
Yes, we have bulk pricing for all of our excipients, and these can be found in this section. We offer bulk in 500 kg, 1 ton, 2 ton and 5 ton lots. The prices are set on these quantities as these are the amounts that will fit on pallets.
How should I clean contact parts that have come into contact with my excipients or active ingredients?
here are 6 steps that should be followed as a general rule of thumb when cleaning contact surfaces that have come into contact with powders:
Dry Clean - First you need to remove as much of the dry powder as possible. You can do this using a hover/vacuum. Make sure that the vacuum you are using has a filter good enough to handle fine dust.
Wet Clean - Next you need to perform a wet clean. This can be done with warm water and soap or if available an ultrasonic cleaner.
Rinse - Next you need to rinse off any soap with potable water (drinking water). You do not have to do this if you used an ultrasonic cleaner in the last step. It is important to ensure that all parts are thoroughly dried immediately after washing to avoid any rusting.
Sanitise - Next you need to sanitise the surface. This step is recommended by the FDA. There are a number of sanitising solutions available designed to be applied and left on.
Lubricate - You now need to lubricate any parts that require it. This should be with the appropriate grade oil or grease considering your use and greasing chart. Store - Finally store any of the parts in a cool dry place. If you are storing them on the machine then make sure the machine is in a temperature controlled environment with low humidity.
How long is the storage period of each excipient? What is the shelf life?
Firmapress - 2 years form batch date.
Dextrose - 3 years from batch date.
Dicalcium Phosphate - 3 years from batch date.
Microcrystalline Cellulose -
Magnesium stearate -
Lactose - 2 years from batch date.
Silica Dioxide - 2 years from batch date.
What kind of condition should excipients be stored in?
Firmapress - 2 years form batch date.
Dextrose - 3 years from batch date.
Dicalcium Phosphate - 3 years from batch date.
Microcrystalline Cellulose -
Magnesium stearate -
Lactose - 2 years from batch date.
Silica Dioxide - 2 years from batch date.
What is the mesh size of your excipients? etc.
Dextrose - approx 100 mesh
Dicalcium Phosphate - approx 100 mesh
Microcrystoline Cellulose - approx 120-200
Magnesium sterate -
Lactose - 80 mesh
Silica Dioxide -
Firmapress - 100-200 mesh
Are all the excipients safe for human consumption?
Yes, all of the excipients are safe for human or animal consumption. There are some precautions that should be taken when handling them and there are some people that might have intolerances to some of them. Information on this can be found in the products MSDS and Intolerance Data Sheet. This can be found in this section for every excipient.
Are all excipients safe for all ages to consume?
Yes, it does not matter what age, size or sex the person consuming the products is. It is, however, important to check the intolerance data.
Can I have a CoA for my Excipient?
Yes. CoA stands for Certificate of Analysis this is also known some times as an MSDS (Material Safety Data Sheet) all of the information contained in a CoA is inside the MSDS for every LFA product which is emailed to you after purchase.
What kind of agent is each excipient?/ What is the main use of each excipient?
Dextrose - Sweetener, binding agent, good for chewable tablets or candy.
Microcrystalline Cellulose - Binder, filling agent. Good at binding tablets and making them bigger. It can also be used as a filler for capsules.
Magnesium stearate - Dry Lubricant. This stops products from getting stuck to the tooling. It can also help with powder flow issues and caking issues.
Lactose - Binder, sweetener and bulking agent. It has a large mesh so it flows well but most people do not like it because of the intolerance issues.
Silica Dioxide - Flowing agent. This assist powders in flowing smoothly through the machines. It also helps with cacking issues where powders get stuck to the machine.
Which excipient should I add if the product/API is clumpy?
If your product or API is clumpy then you will need to add an anticaking agent. For this, we recommend silicon dioxide. We only recommend adding a maximum of 2% of this to the mix
Which excipient should I add if the product is sticky?
If your product is sticky then you will need to add a dry lubricant to your mix. For this, we recommend magnesium stearate.
We do not recommend that you add more than 1% to the mix as more than this can cause capping. If your product is still sticky at this point then we would recommend looking into granulation.
Which excipient should I add if the product doesn't bind well?
If your product does not bind well then we would recommend using MCC. This can be used in any % the limiting factor is the size of the tablet.
If the amount of MCC you would have to use would be too much or if you do not want to use MCC then you have 3 other options: Ask your supplier for a directly compressible or tabletable grade of your product. Spray dry your product. Wet granulate your product.
Dissolving rate? Any known factors that can affect the rate, speed up or slow down the breakdown of a tablet?
Yes. There are two things at play here. You can get hygroscopic and hydrophobic excipients. Hygroscopic means that they take on water quickly, while hydrophobic means that they repel water.
There are products know as supper disintegrants. These products help the breakdown of tablets. At the moment LFA does not sell any supper disintegrants.
Magnesium stearate is hydrophobic this means that it will slow the breakdown of a tablet.
However, it is used in such small amounts that most of the time it will not make a difference to our customer's products. If they would like to be sure then they should conduct what is known as a disintegration test.
Are there any known allergens or health risks?
Yes, there are all of them can be found in the intolerance sheets for each product. The intolerance sheets can be found here: https://www.lfatabletpresses.com/product-data
FFFFFF ​