Starting from
US$12,000.00
The RBM Ribbon Blender series consists of five highly efficient, trough format powder mixers that use stainless steel mixing blades to thoroughly combine dry or moist ingredients including powders and pastes. They are available in mixing capacities ranging from 300 litres up to 3000 litres.
*Machine does not come with a stand
Connect with Our Team
If you have a question or would like more details on the RBM Ribbon Blender Range, please complete the form below and someone from our team will be in touch with you soon.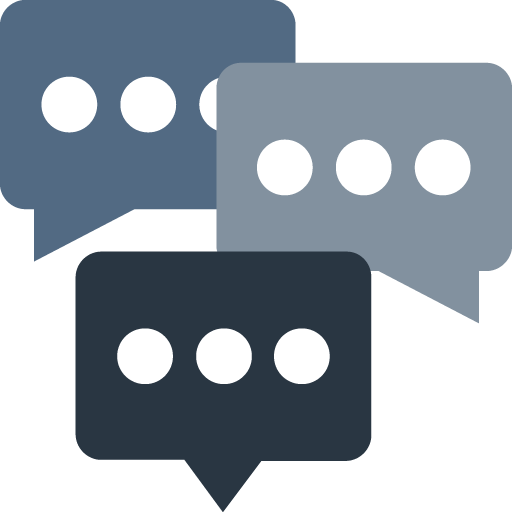 Engineered with carefully controlled clearance between mixing blade and the interior wall of the mixing tank, these mixers avoid dead spots, and achieve the high degree of consistency and homogeneity needed for demanding applications such as the chemical and pharmaceutical industries. The Ribbon Blenders are also ideal for use in the food industry, and have been designed according to GMP principles to be easy to clean and to resist chemical spoilage, thanks to their stainless steel construction.
Main benefits of these Ribbon Blenders
Fast, thorough and even mixing of a wide range of raw materials
Achieves the high degree of homogeneity required for chemical, pharmaceutical and food applications
Finely gauged distance between mixing blade and mixing tank wall, ensuring no dead spots
The sealed ends of the mixing blades make this machine suitable for wet or dry applications
Made completely of stainless steel for durability and hygiene
Compliant with applicable GMP standards
Strong, reliable transmission mechanism for years of trouble free use
Available in a range of capacities, each with powerful. robust motors
Resistant to caustic materials, so avoiding colour change, damage or chemical reactions
Easy access for cleaning, assuring excellent hygiene and avoiding product cross-contamination
Features
The Ribbon Blenders series feature strong, GMP compliant stainless steel construction combined with rugged motors and thoughtful engineering. This has resulted in the creation of a range of blending machines that are reliable, easy to clean, resistant to corrosion, and large enough to satisfy most industrial or manufacturing capacity requirements. RMB Ribbon Blenders also feature mixing blades that are fitted to the tank and sealed at each end, allowing them to be used with liquid or semi-liquid materials as well as dry powders without leakage, and producing a homogeneous end product.
Offering the benefit of a carefully designed mixing mechanism that avoids dead spots and thoroughly combines the materials in the mixing tank, the Ribbon Blenders will produce a homogeneous end product that is suitable for demanding applications.
The stainless steel blades and mixing tanks make for simple cleaning to avoid cross-contamination between batches. The machines also have excellent corrosion resistance, making them suitable for use in many industrial and chemical processes without discolouring or reacting to caustic materials. With a wide selection of mixing capacities available, one or other of these mixers will meet almost any requirement in the food processing, chemical and pharmaceutical industries.
Ribbon Blenders in Use
Both the design of the Ribbon Blenders and their simple controls make them very straightforward machines to use. The cabinet has just a couple of buttons and status lights mounted on its left hand side, giving you all the control and information you need.
There is no great effort needed to maintain the Ribbon Blenders either, as they are ruggedly built, and require only a regular lubrication schedule and check over to keep them in good working order.
*To access the output port on the mixer, it will need to be put on a stand. Stand will need to be purchased separately.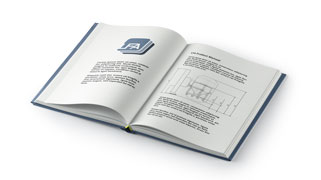 Get Information on
RBM Ribbon Blender Range
Enter your details to get the User manual, Spec Sheet and Video links for RBM Ribbon Blender Range
Our View
The RBM Ribbon Blenders are all sturdy, versatile machines that provide a cost-effective and highly efficient solution. Their ability to handle moist as well as dry raw materials makes them suitable for almost any mixing application, while their GMP stainless steel construction gives them the durability that ensures they will carry on working for years. Helpful features such as the discharge pump and tiltable mixing tank further increase their efficiency.
Overall, these machines are a safe and dependable choice. And with such a good span of capacities, ranging from 300 to 3,000 litres, the series has the breadth to suit any requirement.
Technical Specifications
'
Name
Value
Mixing cabinet capacity
300 L
500 L
1000 L
3000 L
Approximate Capacity (kg / lbs)
180 kg / 396 lbs
200 kg / 440 lbs
400 kg / 881 lbs
1,400 kg / 3086 lbs
Stirring paddle diameter
540 mm / 21.2 in
700 mm / 27.5 in
815 mm / 32.0 in
1,190 mm / 46.8 in
Stirring rev.
52 / m
24 / m
52 / m
35 / m
Motor power (kW)
4
7.5
11
22
Dimension (mm)
1920 × 660 × 900
2280 × 700 × 1150
2828 × 930 × 1350
3900 × 1370 × 1800
Weight
350 kg / 771lbs
890 kg / 1962 lbs
1290 kg / 2844 lbs
2640 kg / 5820 lbs
UK Electrics
440v / 3 Phase / 50 Hz
USA Electrics
220v / 3 Phase / 60 Hz