Tabletkarka pulpitowa TDP 0
Darmowa Wysyłka

Lekka

Ergonomiczna Konstrukcja
Tabletkarka TDP 0 to zaawansowana prasy ręczna, która jest w stanie produkować tabletki o średnicy do 10 mm oraz 6 mm grubości bez konieczności użycia mocy elektrycznej. Dzięki kompaktowym wymiarom, niewielkiej wadze oraz ręcznemu sterowaniu, TDP 0 jest popularna tam, gdzie potrzebna jest przenośność i łatwość użycia, m.in. jest stosowana w terenie i poza miejscem pracy.
Fill out your details and our team will provide you with a full quote as soon as possible.
Connect with Our Team
If you have a question or would like more details on the Tabletkarka pulpitowa TDP 0, please complete the form below and someone from our team will be in touch with you soon.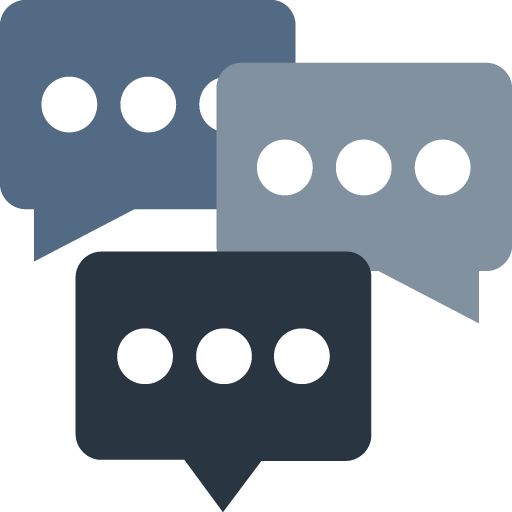 Dzięki wymienianym głowicom i przydatnej sile nacisku wynoszącej 3.4 kN, TDP 0 ułatwia produkcję wysokiej jakości tabletek do użytku przez uniwersytety, szpitale, laboratoria oraz instytuty badawcze w branży farmaceutycznej, spożywczej i chemicznej. Jest również idealna dla każdego użytkowanika, który potrzebuje stworzyć niewielką liczbę tabletek lub produkować tabletki na zasadzie ad hoc.
TDP 0 jest bardzo ekonomiczna w użytkowaniu, ponieważ nie korzysta z energii elektrycznej, oraz łatwa w konserwacji. Oferuje szybki i uniwersalny sposób produkcji niewielkiej liczby tabletek.
Główne zalety urządzenia:
Niewielkie rozmiary i niska waga, co sprawia, że jest o wiele bardziej przenośna niż tabletkarki działające na prąd
Zaawansowana inżynieria ułatwia produkcję wysokiej jakości tabletek bez udziału elektryczności
Okrągłe tabletki o średnicy do 12mm
Łatwa w obsłudze i konserwacji
Wymienne głowice
Brak kosztów działania
Dobrze wykonana, godna zaufania maszyna o wielu zastosowaniach

Cechy

Niesamowite cechy TDP 0 to niewielka waga, kompaktowy rozmiar, przenośność oraz zaawansowany design. Ułatwiają one produkcję dobrej jakości tabletek bez zewnętrznego źródła zasilania. TDP 0 działając bez prądu i posiadając zaawansowany mechanizm zamieniający siłę ręczną w siłę nacisku jest idealna do zastosowań, które wymagają łatwego, ale skutecznego rozwiązania w terenie lub w przypadku niskich nakładów finansowych.

Ze względu na brak stałych wydatków, nie wykraczających poza kroplę smaru od czasu do czasu, TDP 0 jest bardzo wydajna. A mimo to pasuje do niej szeroka gama głowic i produkuje odpowiednio skompresowane tabletki o wysokim standardzie.

Tabletkarka TDP 0 w użyciu

Zanim zaczniesz używać TDP 0 może Ci się wydawać, że w proces trzeba wkładać wiele siły, jednak nie mógłbyś się bardziej mylić. Gdy zainstalujesz głowicę i wypełnisz urządzenie proszkiem, wystarczy, że obrócisz rączkę. Nie wymaga to ogromnej siły, a mimo to produkuje najwyższej jakości tabletki. Z łatwością można wykonać 20 tabletek na minutę, a gdy nabierze się wprawy - nawet 40.

Jeśli chcesz dopasować grubość lub twardość tabletek, możesz to z łatwością osiągnąć za pomocą kilku ruchów.

I to wszystko. Urządzenie waży 24 kg, jest małe i na tyle kompaktowe, by móc je unieść bez większego wysiłku. W porównaniu z wieloma setkami kilogramów - bo tyle ważą duże maszyny komercyjne - TDP 0 to bardzo lekkie rozwiązanie. Zdecydowanie jest na tyle lekka, by zmieniać jej położenie w szpitalu, laboratorium lub uniwersytecie.

Opinia LFA

TDP 0 to sprytne urządzenie, które ułatwia produkcję tabletek niskim kosztem i niemal w każdym miejscu, które posiada płaską powierzchnię pracy. Design jest kompaktowy i umożliwia przechowywanie, gdy tabletkarka nie jest używana, a mimo urządzenie jest bardzo skuteczne. Stabilne, zakakująco wydajne w konwertowaniu energii manualnej na siłę nacisku konieczną do tabletkowania oraz łatwa w konserwacji - to idealna tabletkarka do produkcji na małą skalę, gdzie kluczową rolę odgrywają koszty produkcji i miejsce. Produkuje świetnej jakości tabletki, które są mocne i wytrzymałe.
| Nazwa | Wartość |
| --- | --- |
| Liczba głowic | 1 |
| Wielkość produkcji | 30-50/min |
| Maks. średnica tabletki | 10 mm |
| Grubość tabletek | 2-6mm |
| Maks. siła nacisku | 3.1kN |
| Liczba stacji napełniających | 1 |
| Tabletki podwójnie powlekane | Nie |
| Waga | 25.4 kg |
| Wysokość | 51 cm |
| Szerokość | 30 cm |
| Głębokość | 22 cm |
How Much Profit Will This Machine Generate?
Are you able to calculate the amount of profit your business generates per tablet? If so, this calculator will be able to tell you how many hours you will have to run this tablet press to cover its investment.
It will also be able to tell you the amount of profit it will generate every hour you run this tablet press, which makes this calculator a powerful tool when deciding on which tablet press is right for you or your business.
Profit Generated Per Hour
This machine returns it's investment in hours