Formulation Testing Services
It can be incredibly frustrating developing a tableting formulation with ingredients that don't work together. Many of our customers have complained about running into tablet binding issues, flow problems, capping in tablets, caking powder, and much more. If you are experiencing any of these formulation difficulties, we can help.
LFA Machines delivers product testing solutions for manufacturers who are running into formulation issues with their tableting and encapsulation ingredients.

Full Formulation Testing
For up to 3 ingredients, with an additional charge per additional ingredient, we will conduct all of the tests below. Just send in your ingredients to us, and our in-house formulation scientist perform the following:
Individual Ingredient Tests

Bulk Density Calculation
Tapped Bulk Density Calculation
Angle of Repose
Compressibility Index
Hausner Ratio

Use of Our VM Lab Mixer Along With Post-Mix Tests

Mixing Your Ingredients
Post-Mix Powder Flow Testing
Post-Mix Bulk Density Calculation
Post-Mix Tapped Bulk Density Calculation
Post-Mix Angle of Repose
Mix Validation (carried out by 3rd party)

Tablet Formulation and Tablet Testing

Tablet Size and Weight
Tablet Friability
Tablet Hardness
Tablet Disintegration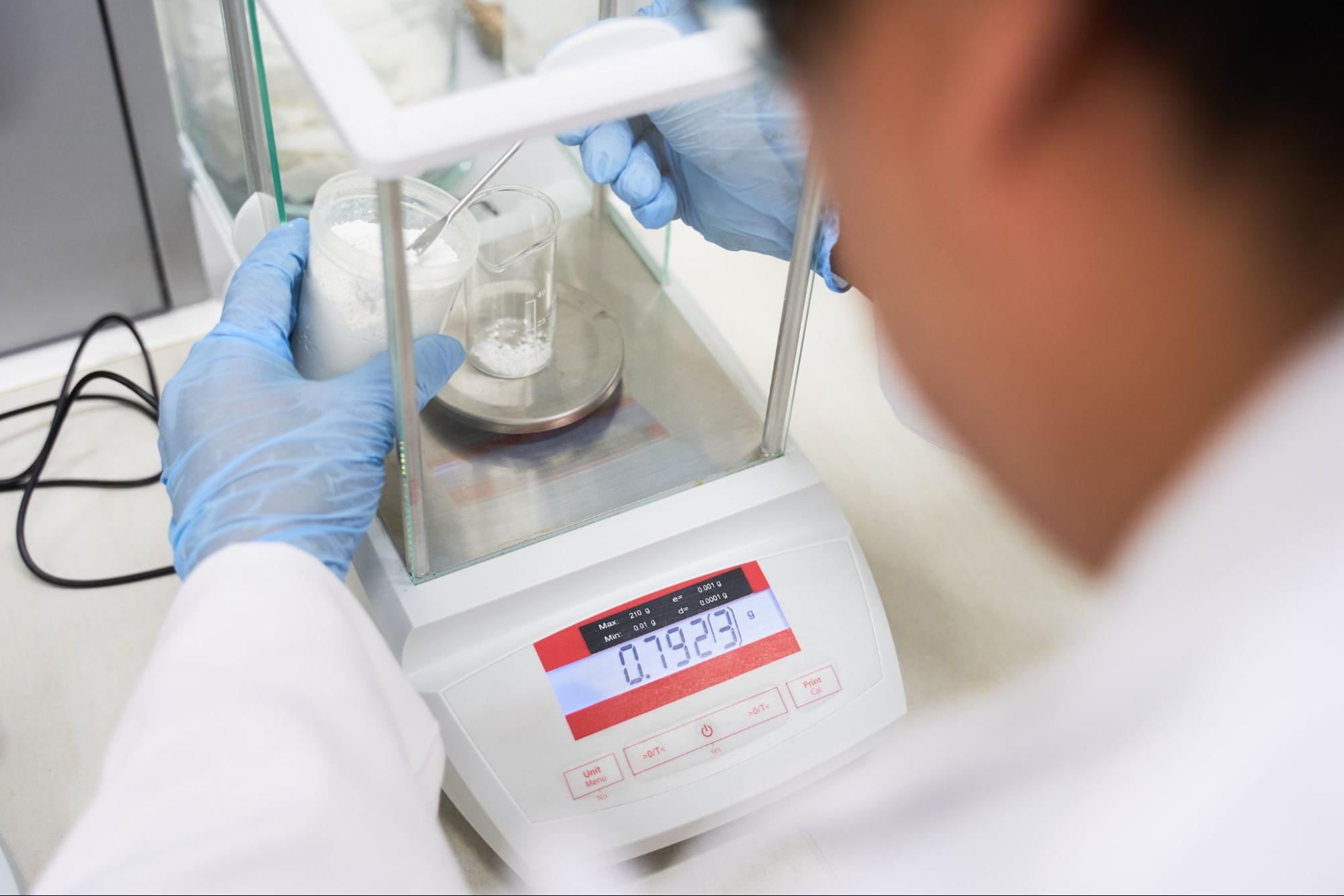 Free Proof of Concept Testing
We have another service for you if you've already created your formula — free proof of concept testing. Send us your mix, and our formulation scientist will:
Analyze your formula's flow.
Tablet your formulation with our TDP 5 desktop tablet press using standard 8 mm flat-faced, bevel-edge, bisect tooling.
Analyze your finished tablet and send it back.
Make recommendations on any changes (for formulations with LFA Machines excipients only).
Instead of devoting time and energy trying to perfect your formula, you can focus on growing your business. LFA Machines can help you find a solution.
If you are interested in our formulation testing services or have any questions, please reach out to us by calling 682-312-0034 or by emailing [email protected]