TDP 0 Comprimitrice da Tavolo
Consegna Gratuita

Il Peso Leggero

Design Ergonomico
La comprimitrice TDP 0 è una pressa avanzata per compresse, azionabile manualmente, in grado di comprimere compresse tonde fino a un diametro massimo di 10 mm e uno spessore di 6 mm, senza bisogno di alimentazione elettrica. Grazie alle sue dimensioni compatte, la leggerezza e il funzionamento manuale, la TDP 0 è molto utilizzata per applicazioni che richiedono portabilità e semplicità d'uso, tra cui applicazioni e lavori svolti sul posto.
Fill out your details and our team will provide you with a full quote as soon as possible.
Connect with Our Team
If you have a question or would like more details on the TDP 0 Comprimitrice da Tavolo, please complete the form below and someone from our team will be in touch with you soon.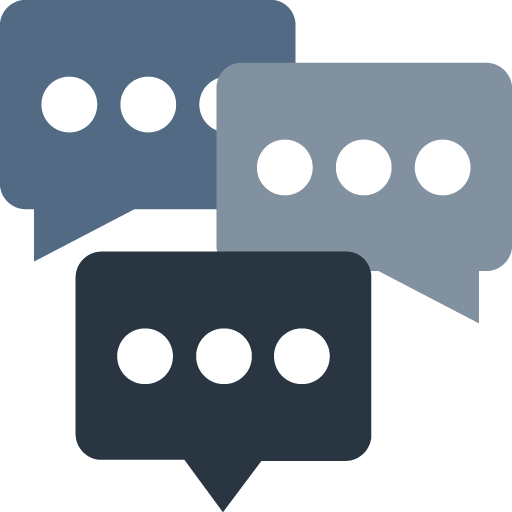 Grazie a stampi intercambiabili e una pressione di 3.1 kN, con la TDP 0 è semplice produrre compresse di alta qualità per università, ospedali, laboratori e istituti di ricerca nelle industrie farmaceutiche, alimentari e chimiche. È l'ideale anche per utenti che devono produrre piccole quantità di compresse o per creare compresse ad hoc.
Incredibilmente economica da gestire, dato che non utilizza corrente elettrica, e semplice da mantenere, la TDP 0 è un modo rapido e flessibile per produrre piccole quantità di compresse.
Principali vantaggi:
Piccola e leggera, è molto più portatile delle comprimitrici alimentate elettricamente
Progettazione avanzata che rende semplice la produzione di compresse di alta qualità, senza elettricità
Compresse tonde fino a 10 mm di diametro
Facile da utilizzare e mantenere
Stampi intercambiabili
Nessun costo di funzionamento
Macchinario affidabile e ben progettato, per un'ampia gamma di applicazioni
Caratteristiche
Le caratteristiche principali della TDP 0 sono leggerezza, dimensioni compatte, facilità di trasporto e design avanzato, che rendono possibile produrre compresse di buona qualità, senza una fonte di alimentazione esterna. Dato che non richiede elettricità e offre un meccanismo molto efficiente per trasformare la potenza manuale in pressione, la TDP 0 è la comprimitrice perfetta per applicazioni che richiedono una soluzione di tabletting semplice ma efficace sul posto, ad un costo di esercizio basso.
A parte l'utilizzo di olio lubrificante di tanto in tanto, la TDP 0 non presenta altri costi e quindi è altamente redditizia. Inoltre, è possibile utilizzare un'ampia gamma di stampi e produrre compresse compatte di standard elevato.
Comprimitrice TDP 0 in uso
Prima di utilizzare la TDP 0 potresti pensare che sia necessaria molta forza, ma nulla è più lontano dalla realtà. Una volta installato lo stampo e riempito il macchinario di polvere, è sufficiente girare la maniglia. Basta poca forza per produrre compresse di prim'ordine. È semplice produrre venti compresse al minuto e con un po' di pratica, puoi arrivare a produrre quaranta compresse al minuto.
Se vuoi regolare lo spessore o la durezza delle compresse, bastano semplicemente un paio di movimenti.
Questo è tutto ciò che c'è da fare. Il macchinario pesa 24 kg, ed è abbastanza piccolo e compatto da essere sollevato senza troppa difficoltà. Se confrontato con i macchinari più grandi d'uso commerciale che pesano centinaia di chili, la TDP 0 è una soluzione molto leggera. Di certo, è abbastanza leggera da spostarla all'interno di ospedali, laboratori e università.
La panoramica di LFA
La TDP 0 è un fantastico prodotto d'ingegneria, che rende eccezionalmente semplice la possibilità di realizzare compresse a basso costo, in qualunque luogo che presenti uno spazio di lavoro orizzontale. Il design è compatto e ciò la rende facile da mettere via quando non viene utilizzata, ed è altrettanto efficace durante il funzionamento. Stabile, sorprendentemente efficiente nel convertire l'energia manuale in pressione da compressione, di facile manutenzione, questa è la comprimitrice perfetta per compressione su piccola scala, dove costi e spazio associati ai macchinari più grandi non possono essere giustificati. Inoltre, produce compresse eccellenti, forti e durature.
| Nome | Valore |
| --- | --- |
| Numero di stampi | 1 |
| Capacità di produzione | 30-50/min |
| Diametro delle compresse | 5-10mm |
| Spessore delle compresse | 2-6mm |
| Pressione massima | 3.1kN |
| Numero di stazioni di riempimento | 1 |
| Comrpesse a doppio strato | No |
| Peso | 25.4 kg |
| Altezza | 51 cm |
| Larghezza | 30 cm |
| Profondità | 22 cm |
How Much Profit Will This Machine Generate?
Are you able to calculate the amount of profit your business generates per tablet? If so, this calculator will be able to tell you how many hours you will have to run this tablet press to cover its investment.
It will also be able to tell you the amount of profit it will generate every hour you run this tablet press, which makes this calculator a powerful tool when deciding on which tablet press is right for you or your business.
Profit Generated Per Hour
This machine returns it's investment in hours