TDP 0 Desktop Tabletten Presse
Tablettendurchmesser Bis Zu 10 mm

Geringes Gewicht

Ergonomisches Design
Die TDP 0 Tablettenpresse ist eine fortschrittliche, handbetriebene Tablettenpresse, die runde Tabletten mit einem Durchmesser von bis zu 10 mm und einer Dicke von bis zu 6 mm pressen kann, und das ohne die Notwendigkeit elektrischer Energie. Dank ihrer kompakten Abmessungen, dem geringen Gewicht und dem Handbetrieb, ist die TDP 0 beliebt bei Anwendungen, die Portabilität und eine einfache Bedienung erfordern, einschließlich Feldanwendungen und Produktionen vor Ort.
Fill out your details and our team will provide you with a full quote as soon as possible.
Connect with Our Team
If you have a question or would like more details on the TDP 0 Desktop Tabletten Presse, please complete the form below and someone from our team will be in touch with you soon.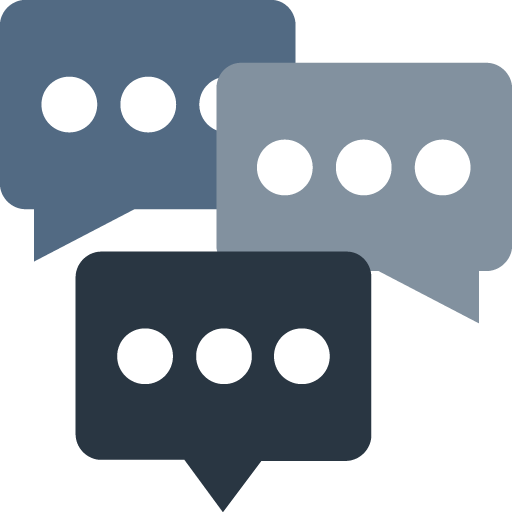 Mit austauschbaren Matrizen und einem Druck von 3.1 kN, ist es für die TDP 0 einfach, qualitativ hochwertige Tabletten für den Einsatz in Universitäten, Krankenhäusern, Laboratorien, Forschungseinrichtungen, und in der Pharma-, Lebensmittel- und Chemieindustrie zu produzieren. Sie ist auch ideal für alle Anwender, die eine kleine Anzahl von Tabletten benötigen, oder Tabletten auf einer ad hoc Basis herstellen wollen.
Da sie keine elektrische Energie verbraucht, ist sie außergewöhnlich günstig im Betrieb und einfach zu warten. Die TDP 0 ist eine schnelle und flexible Art und Weise kleine Mengen an Tabletten herzustellen.
Die wichtigsten Vorteile auf einen Blick:
Klein und leicht, viel portabler als elektrisch angetriebene Tablettenpressen
Fortschrittliche Technologie macht es einfach, qualitativ hochwertige Tabletten ohne Elektrizität zu produzieren
Runde Tabletten mit bis zu 10 mm Durchmesser
Einfach zu bedienen und zu warten
Auswechselbare Stanzmatrizen
Keine laufenden Kosten
Ausgereifte, zuverlässige Maschine für eine Vielzahl von Anwendungen
Eigenschaften
Die auffälligsten Merkmale der TDP 0 sind ihr geringes Gewicht, die kompakte Größe, die einfache Portabilität und das moderne Design, das es ermöglicht, qualitative Tabletten ohne eine externe Stromquelle herzustellen. Läuft komplett ohne Strom und mit einem sehr effizienten Mechanismus, der manuelle Kraft in Druck umwandelt. Die TDP 0 ist die perfekte Tablettenpresse für alle Anwendungen, die eine einfache, aber effektive Tablettierung oder niedrige Betriebskosten erfordert.
Ohne laufende Kosten, abgesehen von einem gelegentlichen Tropfen Schmieröl, ist die TDP 0 sehr kostengünstig. Sie kann eine breite Palette von Stanzwerkzeugen benutzen und produzieren richtig verdichtete Tabletten mit einem hohen Standard.
TDP 0 Tablettenpresse im Einsatz
Bevor Sie die TDP 0 verwenden, denken Sie vielleicht das es eine Menge Aufwand erfordern würde, aber nichts könnte weiter von der Wahrheit entfernt sein. Sobald Sie die Stanzmatrize installiert und die Maschine mit Pulver gefüllt haben, kurbeln Sie einfach mit dem Griff. Es benötigt nur einen bescheidenen Aufwand, und schon produzieren Sie die ersten Tabletten. Es ist ganz leicht zwanzig Tabletten in einer Minute zu produzieren, und mit ein wenig Übung kann man leicht vierzig pro Minute herstellen.
Wenn Sie die Dicke oder Härte der Tabletten anpassen möchten, ist beides mit nur ein paar Bewegungen zu erreichen.
Das ist wirklich schon alles. Die Maschine selbst wiegt ca. 24 kg und ist klein und kompakt genug, um sie ohne allzu große Schwierigkeiten zu heben. Im Vergleich zu den vielen hundert Kilo der meisten großen kommerziellen Maschinen, hat die TDP 0 ein sehr geringes Gewicht. Auf jeden Fall ist sie leicht genug, um sie in einem Krankenhaus, Labor oder einer Hochschule nach Bedarf zu transportieren. Mehr Information über TDP 0 Desktop Tabletten Presse.
Geben Sie ihre Kontaktdaten ein um das Benutzermanual, das Datenblatt und die Video Links für TDP 0 Desktop Tabletten Presse zu bekommen.
Unsere Meinung
Die TDP 0 ist ein cleveres Stück Technik, was es besonders einfach macht, Tabletten zu geringen Kosten und an fast jedem Ort, der einen flachen Arbeitsbereich hat, herzustellen. Die Konstruktion ist kompakt und hervorragend zu verstauen wenn sie nicht benutzt wird, aber im Betrieb ist sie sehr leistungsstark. Stabil, überraschend effizient in der Umsetzung von manueller Energie in Tablettierungs-Druck und einfach zu warten, ist dies die ideale Tablettenpresse für kleine Tablettierungen, wo die Kosten und der Raum für größere Maschinen nicht gerechtfertigt werden kann. Und sie produziert ausgezeichnete Tabletten, die fest und haltbar sind.
| Name | Wert |
| --- | --- |
| Anzahl der Matrizen | 1 |
| Produktionskapazität | 30-50/min |
| Max Durchmesser der Tablette | 10 mm |
| Dicke der Tabletten | 2-6 mm |
| Maximaler Druck | 3.1 kN |
| Anzahl der Füllstationen | 1 |
| Doppelschichttablette | Nein |
| Gewicht | 25.4 kg |
| Höhe | 51 cm |
| Breite | 30 cm |
| Tiefe | 22 cm |
Schreiben Sie eine Bewertung
How Much Profit Will This Machine Generate?
Are you able to calculate the amount of profit your business generates per tablet? If so, this calculator will be able to tell you how many hours you will have to run this tablet press to cover its investment.
It will also be able to tell you the amount of profit it will generate every hour you run this tablet press, which makes this calculator a powerful tool when deciding on which tablet press is right for you or your business.
Profit Generated Per Hour
This machine returns it's investment in hours