Firmapress(ファーマプレス)は、効果的な錠剤を製造するのに必要な製品のうち99%で機能する多用途のオールインワン結合剤です。LFAは。特に錠剤加工を簡単なプロセスで作れるようこの製品を開発し、各材料は調薬へ特定の品質をもたらします。
Connect with Our Team
If you have a question or would like more details on the ファームプレス, please complete the form below and someone from our team will be in touch with you soon.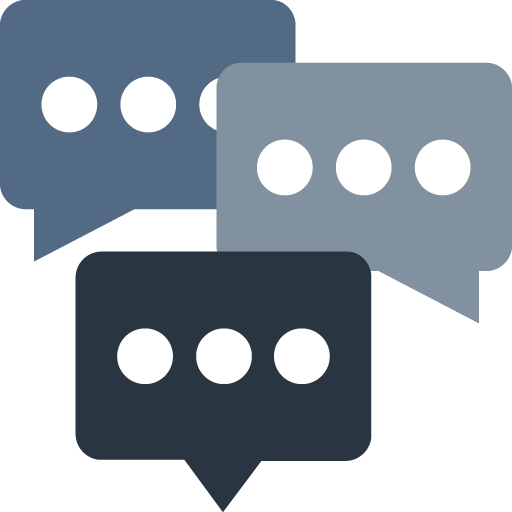 Firmapressには、微結晶性セルロース、ステアリン酸マグネシウム、二酸化珪素、りん酸二カルシウムを含有します。これらの成分は、効果的で高品質な丸錠を生むために必要な特性をすべてあります。Firmapressは、望み通りの成果を生む調薬を研究開発するストレスを減らし、今後の調薬の最終的な成分のために時間やエネルギーを節約します。以下は、Firmapressから期待できることです:
高い流動性
強力な結合特性
滑らかにする
液体の吸収
効果的な増量剤
どのように各成分がFirmapressを効果的な調薬にするのに貢献するかを知るには詳しくお読みください。
微結晶性セルロース:微結晶性セルロースは、丸錠に容積や重量を加わる流動しやすい粉末です。高い流動性を保持しつつ強力な結合品質をもたらし、混合物全体に均等に分散します。不活性物質として、他の成分と反応することなく、あらゆる生成過程の部分をより簡単にするあらゆる点でメリットのある成分です。
ステアリン酸マグネシウム:マグネシウムは、調薬の最たる潤滑剤です。それは、製造中における錠剤の表面とダイ壁の接触点の摩擦を減らし、新たに作った錠剤へのダメージを減らします。調剤を機械に粘着するのを防ぎ内発的に生じるプロセス変数(例えば、フロー、温度、圧力、レベル)に影響されません。ステアリン酸マグネシウムは、驚くべきことが打錠に影響を与えないようにすることです。微結晶性セルロースのように、それは高い流動率で不活性です。
二酸化珪素:二酸化珪素は簡単に液体に溶け、液体成分を調剤に取り込むことができる自由流動粉体に変わります。流動促進剤の機能を果たし、流動品質を向上させるだけでなく迅速な錠剤化も促進します。この成分は、時間をかけて機械にダメージを与えるはずの微量な水分を減らします。
りん酸二カルシウム:通常増量剤に使用されるこの成分は、錠剤の含有量が均一になり圧縮能力を高めます。言い換えれば、錠剤を簡単に成形し凝固できるということです。
これらの粉末は非常に高い流動性があり、りん酸二カルシウムを除き、それらはすべて不活性なので酸性の活性成分と一緒に用いられてはなりません。はるかに速く相性が良い成分を見つけられます。これら各成分は、調剤へ独特なメリットをもたらし、プロセスがスームズに進むようにします。専門的なことは当社に任せていただければ、お客様は残りの調剤の改良に集中できます。当社の製品は食品等級の着色剤で色付けされており、幅広い色から選んでいただけるよう提供しています。この製品は配送料無料で提供しています。

| 项目 | 数值 |
| --- | --- |
| 外观 | 白色/彩色粉末 |
| 物理形态 | 固体 |
| 储存条件 | 室温储存 |
| 是否直接压缩 | 是 |
Can I produce tablets without Excipients?
It is unlikely that you will be able to produce tablets without using any Excipients at all. Certain products do bind without Excipients, but then do not flow through the machine. We advise that you use our Firmapress ready mix as this works with 99% of products.
Can I get a better price for excipients than is listed on the website?
Yes, we have bulk pricing for all of our excipients, and these can be found in this section. We offer bulk in 500 kg, 1 ton, 2 ton and 5 ton lots. The prices are set on these quantities as these are the amounts that will fit on pallets.
How should I clean contact parts that have come into contact with my excipients or active ingredients?
here are 6 steps that should be followed as a general rule of thumb when cleaning contact surfaces that have come into contact with powders:
Dry Clean - First you need to remove as much of the dry powder as possible. You can do this using a hover/vacuum. Make sure that the vacuum you are using has a filter good enough to handle fine dust.
Wet Clean - Next you need to perform a wet clean. This can be done with warm water and soap or if available an ultrasonic cleaner.
Rinse - Next you need to rinse off any soap with potable water (drinking water). You do not have to do this if you used an ultrasonic cleaner in the last step. It is important to ensure that all parts are thoroughly dried immediately after washing to avoid any rusting.
Sanitise - Next you need to sanitise the surface. This step is recommended by the FDA. There are a number of sanitising solutions available designed to be applied and left on.
Lubricate - You now need to lubricate any parts that require it. This should be with the appropriate grade oil or grease considering your use and greasing chart. Store - Finally store any of the parts in a cool dry place. If you are storing them on the machine then make sure the machine is in a temperature controlled environment with low humidity.
How long is the storage period of each excipient? What is the shelf life?
Firmapress - 2 years form batch date.
Dextrose - 3 years from batch date.
Dicalcium Phosphate - 3 years from batch date.
Microcrystalline Cellulose -
Magnesium stearate -
Lactose - 2 years from batch date.
Silica Dioxide - 2 years from batch date.
What kind of condition should excipients be stored in?
Firmapress - 2 years form batch date.
Dextrose - 3 years from batch date.
Dicalcium Phosphate - 3 years from batch date.
Microcrystalline Cellulose -
Magnesium stearate -
Lactose - 2 years from batch date.
Silica Dioxide - 2 years from batch date.
What is the mesh size of your excipients? etc.
Dextrose - approx 100 mesh
Dicalcium Phosphate - approx 100 mesh
Microcrystoline Cellulose - approx 120-200
Magnesium sterate -
Lactose - 80 mesh
Silica Dioxide -
Firmapress - 100-200 mesh
Are all the excipients safe for human consumption?
Yes, all of the excipients are safe for human or animal consumption. There are some precautions that should be taken when handling them and there are some people that might have intolerances to some of them. Information on this can be found in the products MSDS and Intolerance Data Sheet. This can be found in this section for every excipient.
Are all excipients safe for all ages to consume?
Yes, it does not matter what age, size or sex the person consuming the products is. It is, however, important to check the intolerance data.
Can I have a CoA for my Excipient?
Yes. CoA stands for Certificate of Analysis this is also known some times as an MSDS (Material Safety Data Sheet) all of the information contained in a CoA is inside the MSDS for every LFA product which is emailed to you after purchase.
What kind of agent is each excipient?/ What is the main use of each excipient?
Dextrose - Sweetener, binding agent, good for chewable tablets or candy.
Microcrystalline Cellulose - Binder, filling agent. Good at binding tablets and making them bigger. It can also be used as a filler for capsules.
Magnesium stearate - Dry Lubricant. This stops products from getting stuck to the tooling. It can also help with powder flow issues and caking issues.
Lactose - Binder, sweetener and bulking agent. It has a large mesh so it flows well but most people do not like it because of the intolerance issues.
Silica Dioxide - Flowing agent. This assist powders in flowing smoothly through the machines. It also helps with cacking issues where powders get stuck to the machine.
Which excipient should I add if the product/API is clumpy?
If your product or API is clumpy then you will need to add an anticaking agent. For this, we recommend silicon dioxide. We only recommend adding a maximum of 2% of this to the mix
Which excipient should I add if the product is sticky?
If your product is sticky then you will need to add a dry lubricant to your mix. For this, we recommend magnesium stearate.
We do not recommend that you add more than 1% to the mix as more than this can cause capping. If your product is still sticky at this point then we would recommend looking into granulation.
Which excipient should I add if the product doesn't bind well?
If your product does not bind well then we would recommend using MCC. This can be used in any % the limiting factor is the size of the tablet.
If the amount of MCC you would have to use would be too much or if you do not want to use MCC then you have 3 other options: Ask your supplier for a directly compressible or tabletable grade of your product. Spray dry your product. Wet granulate your product.
Dissolving rate? Any known factors that can affect the rate, speed up or slow down the breakdown of a tablet?
Yes. There are two things at play here. You can get hygroscopic and hydrophobic excipients. Hygroscopic means that they take on water quickly, while hydrophobic means that they repel water.
There are products know as supper disintegrants. These products help the breakdown of tablets. At the moment LFA does not sell any supper disintegrants.
Magnesium stearate is hydrophobic this means that it will slow the breakdown of a tablet.
However, it is used in such small amounts that most of the time it will not make a difference to our customer's products. If they would like to be sure then they should conduct what is known as a disintegration test.
Are there any known allergens or health risks?
Yes, there are all of them can be found in the intolerance sheets for each product. The intolerance sheets can be found here: https://www.lfatabletpresses.com/product-data
FFFFFF ​
What colours Are Used To Make Firmapress?
We use FD&C Aluminum Lake's these are pharmaceutical grade and regulated by the FDA.
Will my product work with Firmapress?
It is very likely to work with it yes. We believe that Firmapress works with 99% of products that we have tried.
The most important point is at what point will it work. If you need a 300mg caffeine tablet with a total tablet weight of say 350mg then it is fairly unlikely that there will be enough of the flowing agent to be able to pull the caffeine powder through the feeding system.
This is because caffeine powder can be quite "fluffy". If however, you are working with a granulated version of caffeine then there is a fairly good chance it will work. It really is just at what ratio it is able too.
Do you ship Firmapress to Country XYZ? Is Firmapress legal in Country XYZ?
Yes, we do, as far as we know there are no products in Firmapress that require any form of registration any ware in the world.
However, we would recommend that you check with your local authorities before ordering for the first time. Note: We have had problems shipping the product to Brazil. We tend to find the customs can seize the product.
It is not illegal in Brazil but the customer needs a freight agent that has experience in this area to clear it through customs.
Does Firmapress create thermal gelation upon heating?
Thermal gelation is where a powder in water becomes a jelly once heated. This can happen with MCC but we can not guarantee it with Firmapress due to all of the other products in it.
Does Firmapress work with pet vitamins/supplements/products?
Yes, it is totally harmless to animals as well as humans. It can be used in any products.
What's the density of firmapress? How can I calculate the tablet weight if I use firmapress to make an 8 mm round tablet?
The bulk density of Firmapress is and is listed on the website and in this section of the website.
The bulk density of an item is when it is loose. Once it has been pressed into a tablet this will change.
You are not able to calculate the weight of a tablet based on the shape and the tablet and the powders used as it is also affected by the pressure and the fill depth that the press is set to.
What should I do if my tablet or mix is still sticking to the tooling even though I am using LFA's firmapress?
There are 3 things that we would recommend trying: Increase the amount of Firmapress in your mix.
This will reduce the % of the active in the total mix and give the dry lubricants a better chance to work. Try granulating your mix.
This will reduce the surface area of your active and allow the dry lubricants in Firmapress to coat them better. Try using coated tooling. Changing your tooling for a set that has a coating you can reduce the ability for powders to stick to them. More information on this can be found in the tooling FAQ.
If my firmapress gets wet what can I do?
Firmapress is extremely hygroscopic. This means that it very easily absorbs water and moisture. This includes the water content in the air.
If water is spilled onto Firmapress, or if a bag is left open for an extended period of time, then the Firmapress needs to be thrown away.
While it is possible to dry the Firmapress out, it is likely that two things will have happened:
The structure of the Firmapress will have changed so it does not bind as well any more.
Bacteria may have been introduced into the Firmapress, rendering it no longer safe for use in human or animal products.
Can Firmapress work with any shape or size tooling or tablet?
Yes, it works extremely well with any shaped die or tooling set. It is also designed to be able to get a clean print with tooling that has images, letters or numbers on it.
What is the best way to store Firmapress?
While the bag remains sealed, Firmapress is fairly resilient.
Do not expose it to extreme temperatures below -5 °C or higher than 40 °C. Once opened, Firmapress needs to be stored in clean, dry conditions between 10 and 30 °C. Once a bag is opened, if it is not all used, then make sure the bag is closed securely. With 1 kg and 5 kg bags, this can be done using the grip seal at the top. For 25 kg sacks use a couple of cable ties.
Does Firmapress contain lactose?
No, we have specifically avoided lactose because a number of people are what is known as lactose intolerant. Lactose intolerance can cause abdominal pain, bloating and other symptoms.
What is the minimum mixing ratio of Firmapress in a tablet?
20%. If you go much below this % then you might need to add extra lubricants. However, this is very dependent on the product being pressed. If the product being pressed is not at all sticky and only needs a little bulking out it could be less but this would be very rare. Most of the time you will need to use between 30-60%
Does Firmapress affect the material the tooling should be made from?
No, Firmapress is designed to be soft on the tooling and not stick to its surfaces. It can be used with any metal or coating.
What if Firmapress doesn't work my active, can I get a refund?
No, sorry we are not able to refund any Firmapress that has been opened. We strongly recommend that you buy a 1kg sample of Firmapress first to test your product and only then buy a bigger amount.
Are you able to offer Gold or Black Firmapress?
No, sorry we are simply not able to make the colours. We do not have access to the pigments.
Can I request custom colours of Firmapress? / Can I have a more intense (insert colour) in my Firmapress?
Yes. However, there is a minimum order of one batch, which is 1 ton, and there is a 4 week lead time.
If this is something that a customer is interested in, then they need to put down a non-refundable deposit of $1000 for us to start formulating. They also need to provide us with the exact panton colour.
Yes, Firmapress is Vegan and Vegetarian. All of the products used to make it are free from animal products.
Is Firmapress gluten free?
Yes, there are no traces of gluten in any of the ingredients used to make Firmapress.
Is it possible to send me a sample for free so I can test it with my formula? If not, can I buy just half a kilogram as I am not sure Firmapress will work for me?
No, sorry, we only offer 1kg bags.
Is there any particular taste to Firmapress?
No, it is completely taste free. It should not, however, be used for chewable tablets.
It would be very gritty to chew on. For a chewable tablet, we recommend dextrose or lactose as a binder.
For how long has Firmapress been on the market?
9 years, it was first developed by LFA to help a customer out with there tablet formulation. It has been modified a few times to get to what we have today.
Can excipients be added to Firmapress to accommodate formula?
Yes, if you have an active ingredient that has particular issues then it is ok to add other excipients to help accommodate and fix the issue.
Is Fimrapress the same as Ready Mix?
Yes, when LFA first launched Firmapress for a short while it was called Ready Mix.
Now however it is called Firmapress and it is a trademarked term because of this it is really important that you only use the term Firmapress and that you correct customers whenever they ask.
What are the colours that are used in Firmapress?
We use a product called Aluminum Lakes. You can share this with customers.
Is it essential to use a mixer to mix Firmapress with the active?
No not essential but highly recommended. It will depend on the accuracy that you require.
This will depend on things like the LD50, your quality control systems and a number of other factors.
Because of this, it is a decision that you have to make. Firmapress should not be put in a blender or a mill. It will affect the composition and will no longer bind as well.